100 Pacific Rim Trailer Screengrabs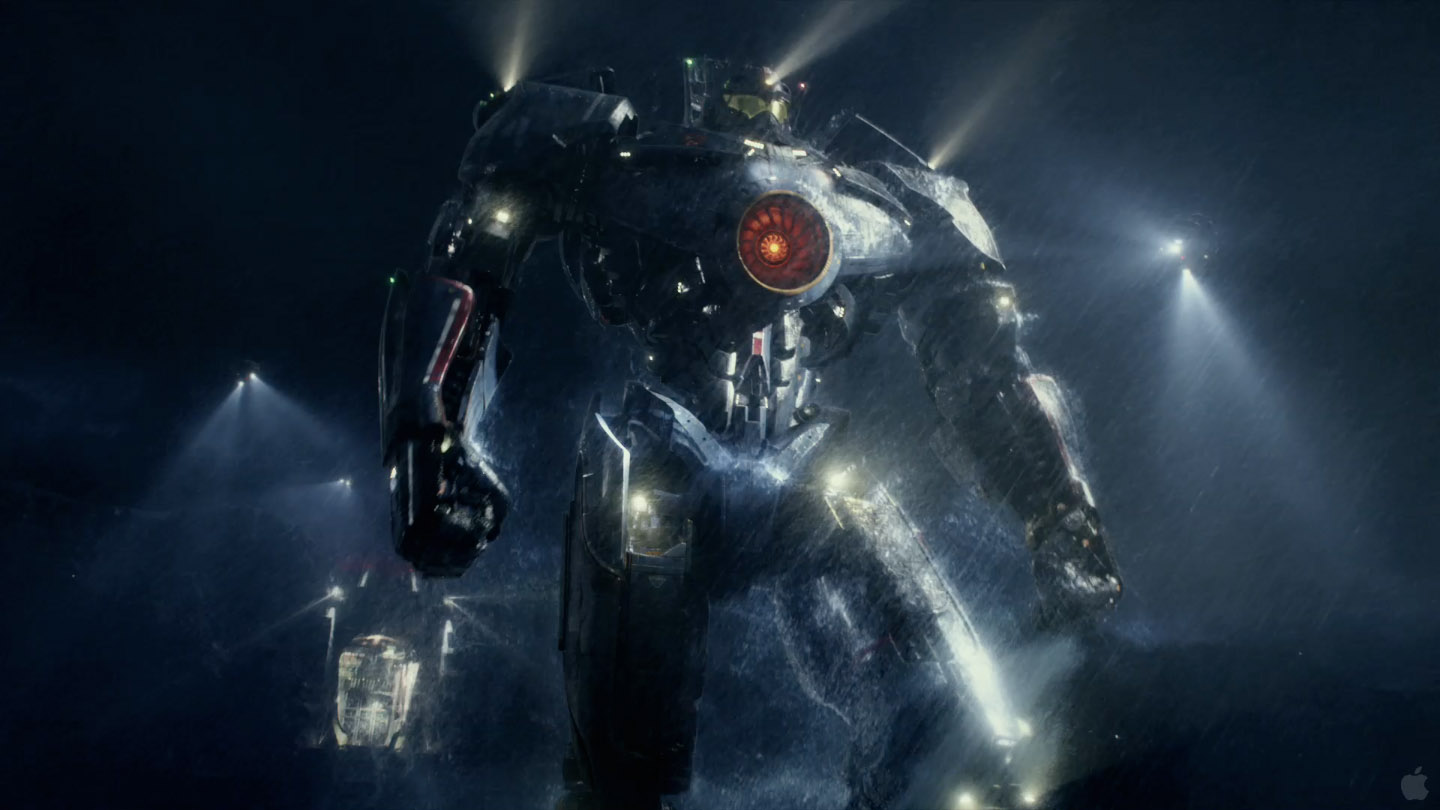 I'm not doing this for every movie trailer that comes out, but this one is filled with so much glorious eye candy, I can't pass it up. Man, it's good to have Guillermo del Toro back at the movies, 'cause this Pacific Rim trailer is a knock-out.
Pacific Rim is about a future in which giant monsters have emerged from the sea and laid waste to mankind. But rather than lay down and die, humanity builds gigantic fighting machines called Jaegers ("Yay-gers") that are controlled by two humans each. When most of these machines are destroyed by the invading creatures, a final stand is made using an outdated Jaeger, driven by a washed-up pilot and an untested trainee.
Watching the trailer makes me wonder what Godzilla might have been like if directed by del Toro instead of Roland Emmerich. The idea behind Pacific Rim was no doubt inspired by Japanese giant monster movies, but del Toro brings a sense of geeky cool to his film that few modern directors can create. The show-stopper is that early shot of what looks like the Golden Gate Bridge, with the inconceivably massive, heat-breathing monster destroying the bridge by walking through it. (What is the deal with modern movies destroying the Golden Gate Bridge?) But I also love the big wind-up-and-punch by the Jaeger with a rocket in its elbow. Who else would think of something like that?
Pacific Rim will be in theaters July 12, 2013. Enjoy the screens, and click on any image for a high-res version.
Have something to tell us about this article?
Gaming Trailers