Something about Pacific Rim has brought out the best in its artistically-minded fans. I'm in awe of the spectacular skills they show off in these amazing works of art.
I love all the different art styles on display here; it's just an astounding body of work. Do yourself a favor and click on the images to zoom in. And prepare for your mind to be blown.
Kaiju
Some of these are the real deal, inspired by the Kaiju in the movie. Others come purely from the imagination of the artist.
Jaegers
As the main hero Jaeger in Pacific Rim, Gypsy Danger gets a lot of love from the artists, but you'll see some tributes to Crimson Dynamo and Cherno Alpha, as well as a whole collection of original Jaegers.
Both
And lastly, we come to the mano-a-mano throwdowns, smackdowns, and good old fashioned fisticuffs between Jaeger and Kaiju.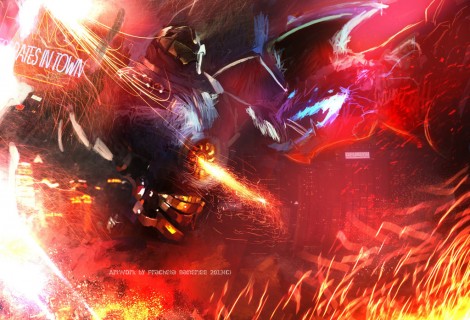 Related Topics
Gaming Trailers