The 50th Anniversary special is only a few weeks away, and many Whovians are in the planning stages for parties to celebrate the occasion. Of course, the centerpiece for any right proper celebration shindig is a Doctor Who cake. Many fun, creative examples exist out in cyberspace, so we're going to take a look at a few in order to get that creative energy flowing.
While some of these take the meticulous skill that may be found when constructing an actual TARDIS, others are easy enough for anyone who can successfully make a soufflé. (So easy, even Clara Oswin Oswald could do it.) Almost all of them look just too smashing to exterminate.
You'll likely need a small arsenal of basic cake tools and supplies to make any clever cake. Pro tip: Color means everything, so make sure to spring for some good food coloring gel from a cake or hobby supply store. Don't use cheap drops.
The Sexiest TARDIS of them all
I'm not even going to pretend that this brilliant work of food porn can easily be duplicated. It's a shame to even think about eating a piece.  I'd cry. Especially after you see all of the work that was done by its creator.
No need to steal a TARDIS
You can make your own blue box with the excellent tutorial below. This one looks easy enough for most bakers to complete.
So Very Cool
We'll be losing Matt Smith's Eleven soon… *sniff* So, celebrate the little things that make him irresistible and have fun with fondant in the process.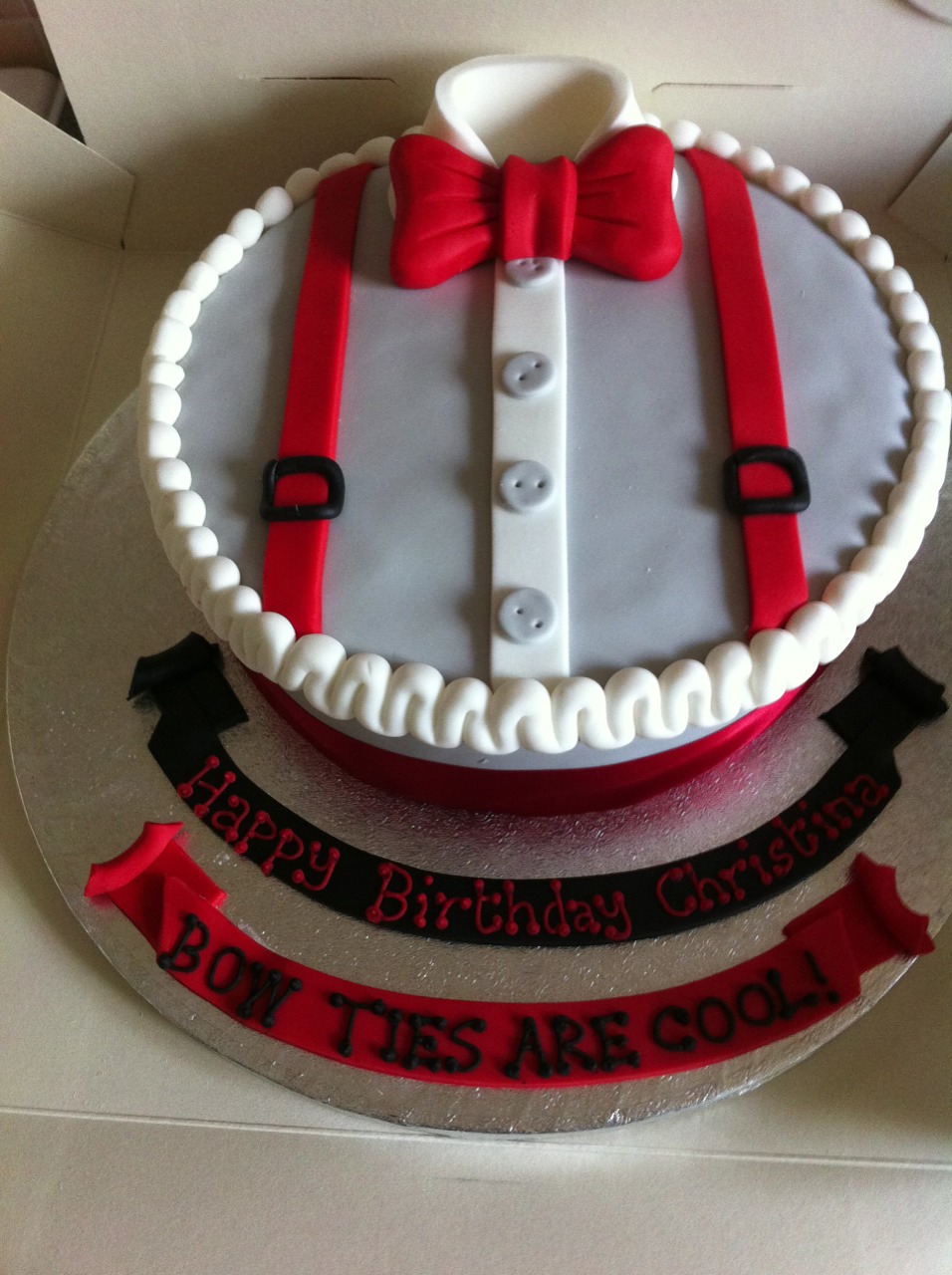 Devour the Dalek
If you have a little time, or a lot for those who have their own TARDIS, this fantastic cake looks easy enough to construct. Just don't go crazy and declare yourself Davros with an army of cake daleks.
Doctor Who cake inspiration by Van Gogh
An exploding TARDIS and yellow gel everywhere.
A Little metal for the mouth
Some inspiration if a cake is scheduled for Deletion at your party.
A timeless face good enough to eat
Sure, everyone wants a taste of Bo. (Though a Captain Jack cake would be just as tasty, I'm sure.)
Adipose cake is an apt name
Kind of hard to mess up a blob of white sugary, fatty goodness. Just don't eat too much or a few of these guys may result…
You may also want to check out some equally cool, but smaller Doctor Who cupcakes.
As for me, I am concocting a Jammie Dodger and Bird's custard dessert and will be chilling at home. For those in the U.S. who are going to watch the special live in theaters, I'll raise my cuppa tea to you.
What are your plans to celebrate fifty years of Who?
Related Topics
Gaming Trailers