Many gamers and movie geeks love to show off their appreciation for their favourite titles by wearing t-shirts. So why not take your jewelry to the next level with these amazing necklaces, rings and accessories? Some are inspired by the themes while others are taken directly from them, but they are all fun and stylish. Here are some of the coolest video game and movie jewelry ever made. 
Cool video game and movie jewelry
PlayStation Controller Cufflinks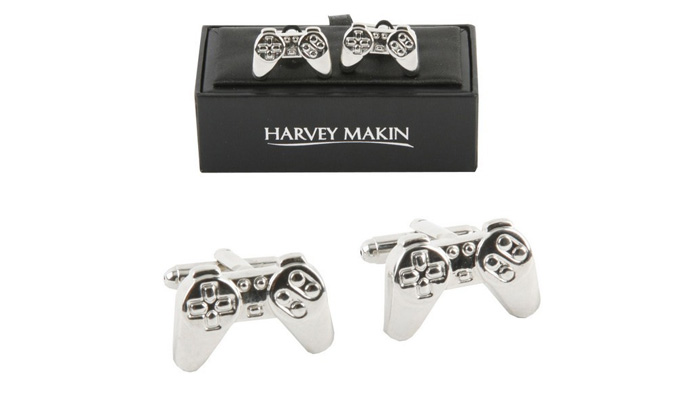 Show off your console loyalty every time you dress up smart. Looking sophisticated in silver, these PlayStation controller cufflinks are an essential addition to every serious gamers' collection. They could make a fantastic accessory for the groomsmen at the ultimate nerd wedding or just a unique item to become a part of your everyday wardrobe.
The One Ring
The Dark Lord Sauron forged the One Ring in the fires of Mount Doom. This replica didn't have quite such dramatic beginnings, but the quality is obvious. Made from gold-plated tungsten carbide, the ring is inscribed with accurate Elvish letters – it's very precious. There is currently no word on whether this version of the ring allows the wearer to rule them all, find them, bring them all or in the darkness bind them.
Classic 60s James Bond wore a Rolex Submariner, which remains the company's top-selling model today. Of course, these are also some of the most expensive watches in the world, so you might need a secret agent's salary before you can afford one.
BB-8 3D ring
BB-8 is the scene-stealing orb-shaped robot from the Star Wars sequel The Force Awakens and this cute 3D ring captures the essence of the little droid perfectly.
Game of Thrones
Thanks to London design studio Yunnus & Eliza you can now buy stunning replicas of Daenerys Targaryen's silver dragon neck sculptures and other elegant pieces seen in the latest series of Game of Thrones. This curved neck sculpture is a beautiful showpiece that's ideal for occasions. According to its description: 'one size fits all' – but we're pretty sure it wouldn't fit The Mountain.
This innovative piece will delight fans of Portal. They could be a great choice for a couple to wear with the blue entry portal on one partner and the orange exit portal on another – there's something romantic about that, right?
Pac-Man Bracelet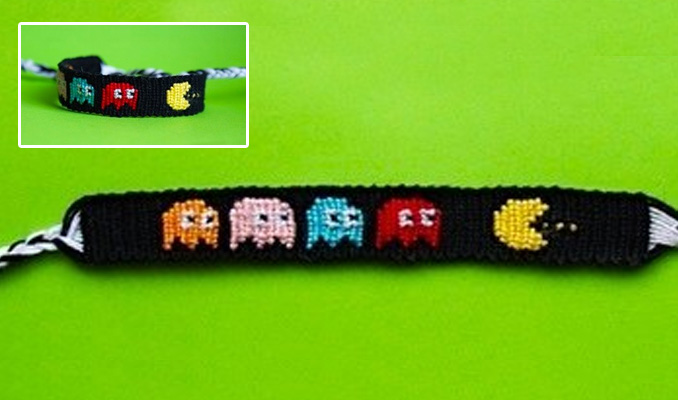 On this fun Pac-Man friendship bracelet, ghosts are chasing our hero Pac-Man around your wrist. It's simple and it's a classic – a must for any fan of this iconic arcade game.
Nuka Cola Bottlecap Necklace
Fans of the Fallout series will instantly recognise the Nuka Cola Bottlecap as the currency of the Wasteland. Cast in white bronze with gunmetal antiquing and a hand-distressed finish, this bottle cap necklace certainly looks the part. And if there's a destructive nuclear war, at least you'll have some money to spend.
Zelda Cartridge Ring
Zelda was unique among NES games for its use of a gold cartridge. Aside from being a marketing stunt to make the game distinctive against other titles, the gold cartridge helped to ensure the enormous popularity of the Zelda series. So why not celebrate that with a miniature gold cartridge ring? This is undoubtedly one of the greatest video games of all time and this ring makes a surprisingly understated accessory.
Life Bar Necklace
The life bar is one of the most iconic symbols of video games. Available in three options: 'full', 'mostly alive' or 'mostly dead' – perhaps you could have one for each day of the week to let your colleagues know how you're feeling each morning.
Mike James is an independent journalist, massive film buff and lover of fashion. Combining the two, along with information from Nirvana Wholesale – this article was created for ForeverGeek.
Related Topics
Gaming Trailers