If you're a student taking Chemistry classes, or if you just like messing around with elements during your free time.
You do know, methinks, that ForeverGeek always geeks out when it comes to periodic tables. Whether it's the real deal (elements) or something else (swear words? fictional minerals?), we will write about it and share it with you.
Today, we've discovered the real deal, and it will make periodic table enthusiasts very happy: The Dynamic Periodic Table.
The cool thing about this real Periodic Table is that it will help anyone who wants to learn about the elements. It has different tabs, which provide additional information about the elements. For example, the first tab, "Wikipedia", will give you more details about the element if you click on it. Obviously, clicking will take you to the Wiki page.
The second tab, "Properties", gives you whatever details you need such as series, melting/boiling point, etc.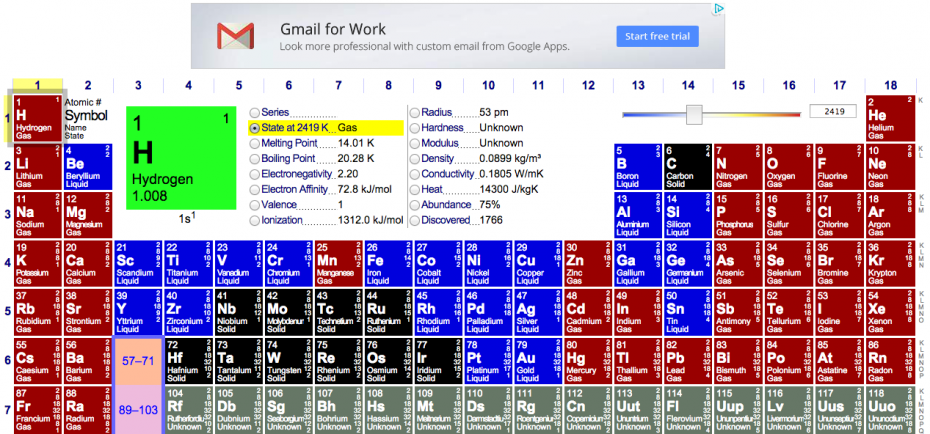 This dynamic periodic table is truly a marvelous tool, one which I wish I had when I had to go through those series of "basic" Chem classes in uni.
One question's bugging me: Would Walter White approve of this or not?
What do you think?
Check out the Dynamic Periodic Table.
I told you we love periodic tables!
Gaming Trailers