EXCLUSIVE Transformers Prime Art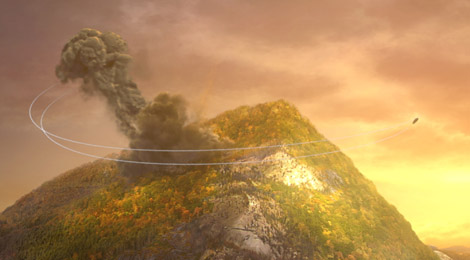 Transformers fans: check out these gorgeous exclusive stills from this Friday's pivotal episode of Transformers Prime. You won't find them anywhere else.
This Friday, October 6th at 7:00PM EST, an episode of Transformers Prime will air called "Hard Knocks." Transformers Prime, in case you don't know, is the all-CGI animated series that airs on Hub (and is set in continuity with the Transformers: War for Cybertron and Transformers: Fall of Cybertron video games). Prime chronicles what happens when the Autobots and Decepticons travel through the Space Bridge to Earth, and continue their eons-long war here. The heroic Autobots of course seek to protect mankind, while the evil Decepticons do everything they can to take over the planet.
Here's the official logline for "Hard Knocks":
As the race for the Omega Keys grows more desperate, Knock Out harnesses the power of sound, and Starscream the power of hyper-speed.
Enjoy these killer art stills from the episode, courtesy of our friends at Hasbro. Click on each image for a super high-res version!
Have something to tell us about this article?
Gaming Trailers