What if your favorite gaming gadgets were living, biological things? That's the question illustrator Mads Peitersen answers with the paintings seen here.
It started a couple of years ago, with a commission he received from the Official PlayStation Magazine (UK) to create a PS3 console in this style. Pietersen had previously done a series of "Gadget Anatomy" paintings using this same art style, of devices including a toaster, a turntable, a computer mouse, an iPhone, a camera, and more. The "PS3 Anatomy" image he created was featured in the magazine's 53rd issue, and can be seen below.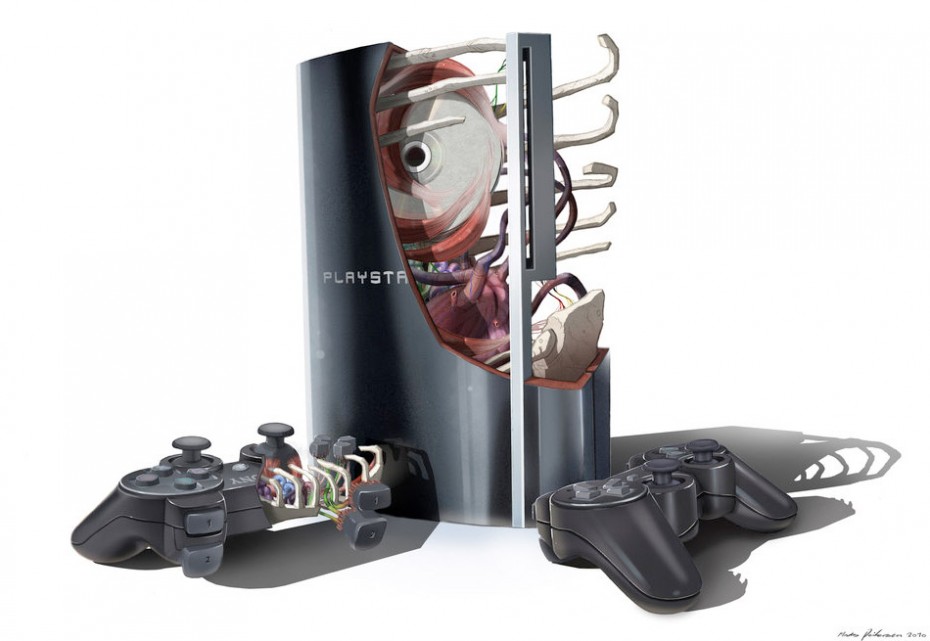 The PS3 image proved so popular, he decided to paint an Xbox 360 controller (shown at the top of this article) and a PS3 controller (below).
Since then, Pietersen most recently moved on from his "anatomy" motif to depict an Xbox 360 console melded to a Hobbit hole, which he calls "Unexpected Journey." Click here to see it.
More of Mads Pietersen's art can be seen on his DeviantArt page.
Related Topics
Gaming Trailers