7 Geeky Engagement Rings That Will Get You a YES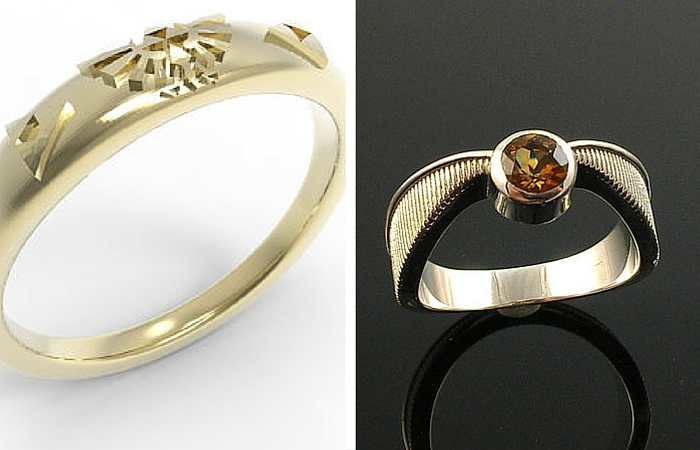 If you're popping the question anytime soon, you'll need the perfect ring to make sure your chances of getting a YES are as high as possible. Assuming your significant other is a geek (this is a more than fair assumption, yes?), this curated collection of geeky engagement rings should do the trick.

"Take my love, take my land. Take me where I cannot stand. I don't care, I'm still free. You can't take the sky from me."
Ahh…that will never fail to send shivers down my spine; and if that's the case for you, then this ring is the one. The rings are made-to-order, with designs for each crew member, so you can be part of the entire process.

This is labeled for "men", but who says women can't wear it, too?

Yes, BB8's head will spin PLUS it will circumnavigate the ring. Perfect if you like to fidget.

There may not be a better option than this ring for Potterheads. It's simple and yet beautiful.

Another simple ring that your Zelda-loving partner wouldn't be able to resist.

Of course, there has to be a TARDIS ring in this post! I wouldn't be able to live with myself otherwise.

As much as I love the TARDIS ring, as cool as all the other geeky engagement rings are, this ring just takes my breath away. Nevermind organic – this gorgeous thing is so mesmerizing you won't even think of anything else. Until you see the price, I guess. That information, I shall leave for you to find out yourself.
So which one does it for you?
Have something to tell us about this article?
Gaming Trailers