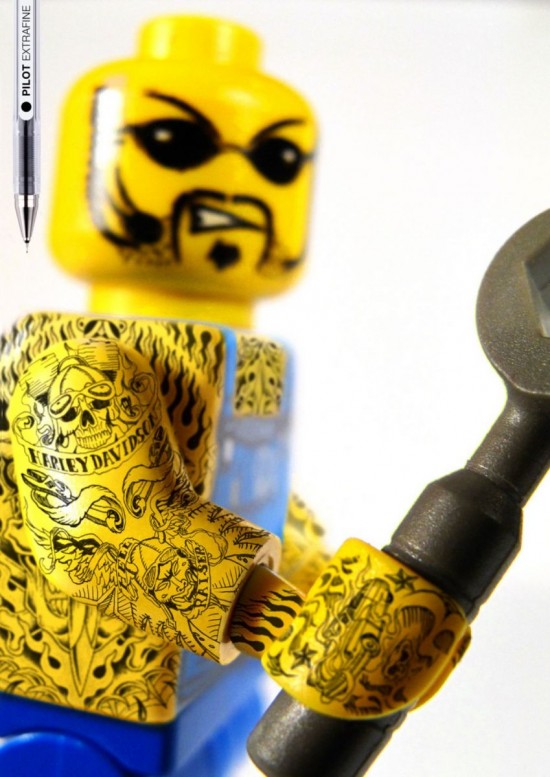 Pilot Pens has a new "extra fine" point pen available, and to demonstrate its needle-like size, a Barcelona ad agency came up with this series of adverts that feature LEGO Minifigures. The Minifigs have been inked using the extra fine Pilot pens, and are shown in extreme close-ups so you can see for yourself just how intricate these drawn-on tats are.
It's a brilliant strategy, as everyone in the world knows the size of a LEGO Minifig, so seeing these complex art pieces drawn on such a small medium demonstrates the size of the pen tip far better than any words could. (Plus, the use of tattooed Minifigs demonstrates a sense of humor, and consumers love anything that doesn't take itself too seriously.)
The drawings on these LEGO figures are truly amazing. But honestly, I'm downright astonished that The LEGO Group would allow their most iconic toy to be used this way, since they've been super-strict in guarding their brand in the past. Six of these tattooed Minifigs have been produced; click through to gander at them all.
Related Topics
Gaming Trailers