We've got more than our fair share of Japanophiles in this community, and if you are one of them, you'll be feasting your eyes on some pretty sick artwork.
If you're a Japanophile and a Game of Thrones fan, then you'll be in heaven. Even if you only watch the HBO's Game of Thrones, and you haven't read A Song of Ice and Fire by GRRM, I bet you'll have a lot to say about these Japanese Game of Thrones book covers.
Now, we have all sorts of covers for the English books, with readers having their preferred version. Here's a sample – just for Book One, A Game of Thrones.
And that's not all of it.
They're not bad at all. In fact, these are awesome covers in my book.
However, the Japanese Game of Thrones book covers is something else. Huge images alert! Also, possible spoilers!
A Game of Thrones
Jon Snow
The first book opens with Jon Snow and his half brothers, so it is but fitting to have him on the cover.

Daenerys
Daenerys is also introduced in the first book, but she isn't the Mother of Dragons we know today – yet. What I am wondering about is this: if Daenerys is portrayed like this in Japanese Game of Thrones book covers, what would Khal Drogo look like? Any ideas?

A Clash of Kings
Arya with Needle
This is probably one of the best renditions of Arya (with or without Needle) that I have seen. Also, take a closer look at her right hand!

Sansa
Sansa didn't have such a major role in the books as she does now in the TV series, and I have to admit she isn't my favorite character – but this piece of art is perfect in that regard.

A Storm of Swords
Margaery
While Arya is properly fierce and ready to take on anything, Margaery looks so delicate with a hint of steel underneath. Cersei would throw a hissy fit for sure.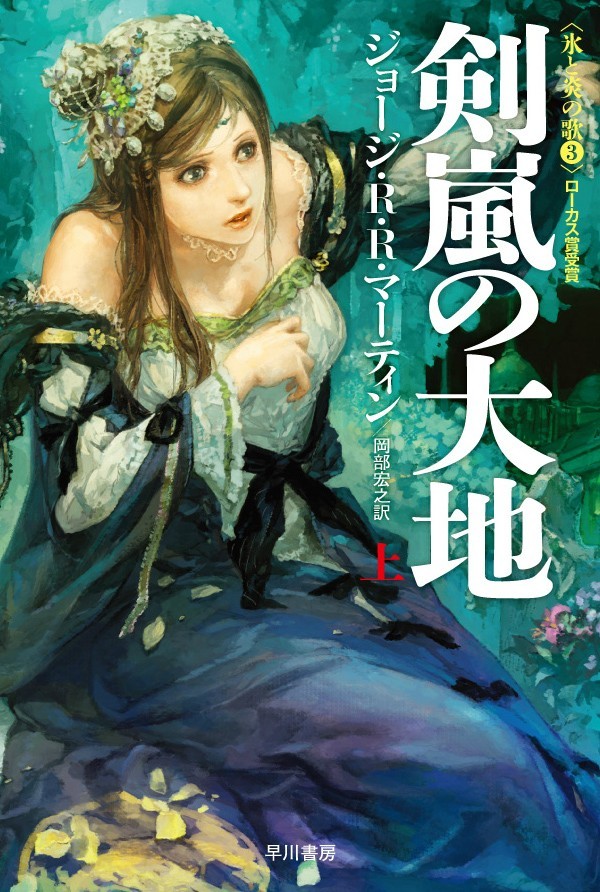 Tyrion
Not to take away anything from Peter Dinklage's Tyrion, but I've always thought that his face is still too presentable as compared to the image I had in my head. Now this, this is more like it.

Samwell Tarly
The ever-loyal friend with dragonglass in hand.

A Feast for Crows
Brother and sister. Lovers. Enemies?
Jaime Lannister
Another awesome rendition, this one…

Cersei Lannister
…but I think this looks more like Melisandre. Maybe it's the colors.

A Dance with Dragons
The latest book that has been published, A Dance with Dragons features the following three characters heavily.
Daenerys
Bran Stark
Jon Snow
More Game of Thrones:
Related Topics
Gaming Trailers