LEGO Game of Thrones Is Full of Awesome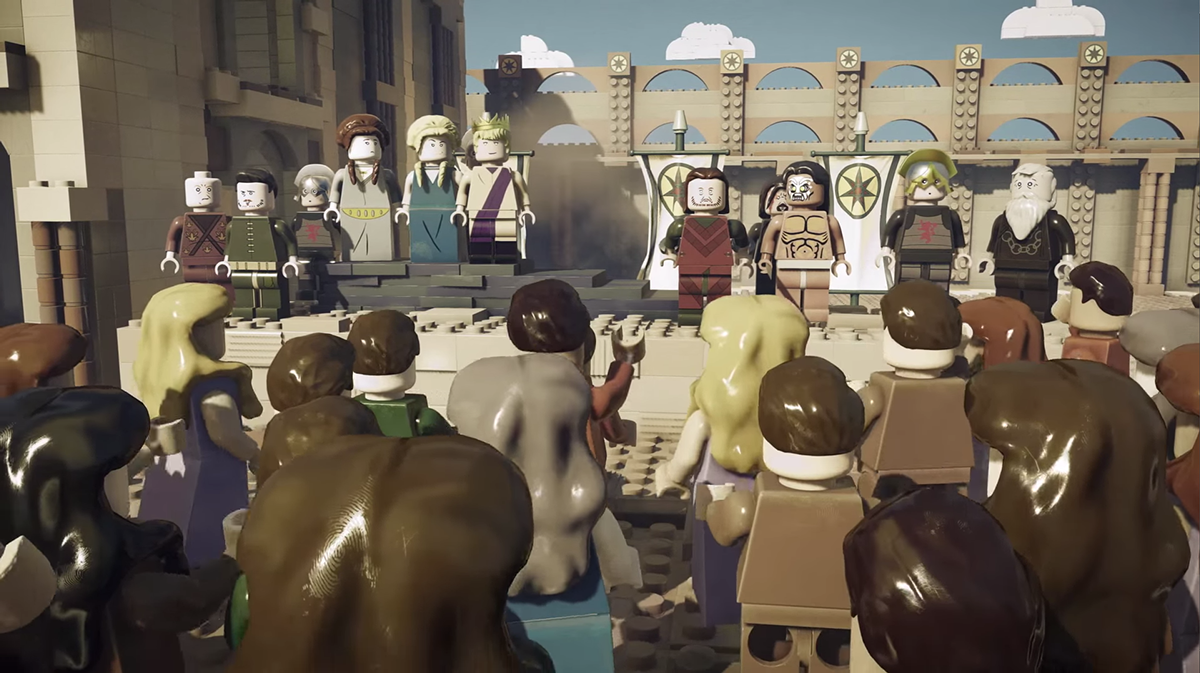 As much as the season finale of Game of Thrones stirred up a jumble of emotions in the show's viewers, we all know in our hearts that we are eagerly waiting for the next season to start.
As with every TV show, the break between seasons is annoying. And every crazy passionate fan can go nuts while waiting.
Luckily enough for us Game of Thrones fans, filming is ongoing, and there is a lot on social media to devour. Check out the Game of Thrones subreddit if you haven't already. That should keep you busy for a while.
And here's another treat for you: LEGO Game of Thrones.
How can that go wrong?
LEGO Game of Thrones is the project of Krystian Kuci?ski, a design student, together with fellow students. They used software such as Maya, Photoshop and CryEngine to create 3D scenery into animation. Of course, the best part is they used LEGO.
Here are some photos to give you a peek.
But those are just stills. Wait till you see the video, and you won't regret spending five minutes of your life watching it. Or maybe more, because you'll probably watch it more than once. AFOL and/or GoT fans, this one's for you.
LEGO Game of Thrones in CryEngine from Krystian Kuci?ski on Vimeo.
More GoT love:
Have something to tell us about this article?
Gaming Trailers