Let's face it. You can't be classified as a real gamer unless you've managed to pull an all-night gaming session, preferably with a group of buddies. It's like a badge of honor. But be warned – it's not as easy as you think. Staying up all night takes some serious talent.
First of all, just so you can't claim all-nighter status without actually achieving it, it's important to know what constitutes an actual all-nighter.
You can't sleep for at least 32 hours. Not a wink. That means no pretending to pray or do anything else that involves closing your eyes.
You have to game from sundown to sunup. If possible, game for the full 32 hours.
Cut off connection with the outside world, except with those you're gaming with.
Those are the basics. Here are some ways to get you through it.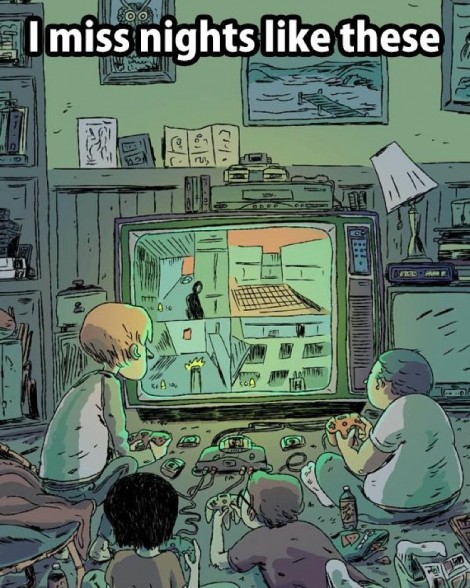 Set Up an Awesome Sound System
All you really need is your system and game of choice. However, if you want to really enjoy the experience, you'll need to be totally immersed in it. Surround sound will help to keep you awake and deepen your experience. Do a little research on the best sound systems and have it installed before you begin the night.
Make Sure Everything Works
Internet connection, plugs, electricity, television, sound system, and everything in between should be in perfect working condition. Otherwise, you might find your gaming session cut short because of an electrical error.
Load Up on Snacks
The absolute best way to stay up when you're tired is to eat. Load up on your favorite snacks, from chips to cheese and crackers. It might not seem as appealing, but it's wise to have a stock of food on hand that's low in calories so you don't fill up too quickly. When you get full, you'll become comfortable enough to fall asleep. Snacks like carrot sticks, celery, and sunflower seeds can give you something to chew on without filling you up.
Avoid Getting Too Comfortable
You want to be comfortable, of course, but you can't get too comfortable or you might fall asleep. Instead of sinking into the sofa surrounded by pillows, sit in a specially designed gaming chair that will keep you comfortable, but makes it nearly impossible to fall asleep.
Get Your Caffeine Fix, but Time It Right
Caffeine can be your best friend here, but it can also be your biggest enemy. Caffeine has a tendency to keep you awake, but when the crash comes, it comes hard. To keep your caffeine fix going strong, you'll need to be consistent through the night, or you'll crash hard.
Take Brief Breaks to Wake Up
It's true that you must game all night long, but it won't hurt for you to take a moment while the next level is loading to stand up and do a couple of jumping jacks. It'll keep you awake and help you make it 32 full hours to achieve your all-nighter goals.
Related Topics
Gaming Trailers