Moonlight Chicken's star-studded cast and how to watch BL series revealed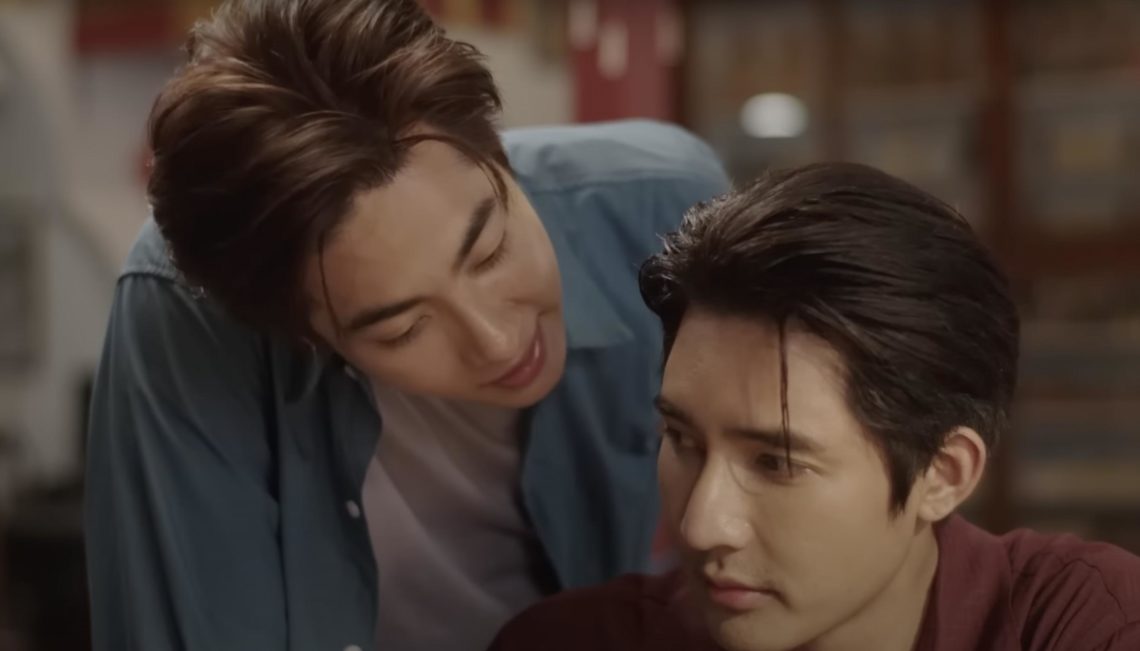 Moonlight Chicken, the brand new BL Series by GMMTV is making all the buzz on the internet lately. In this article, we explore all about the star-studded cast, episode guide, and how to watch the latest offering.
Thailand's vast catalog of BL (boy-love) series is taking World TV by storm with its swoon-worthy storylines and incredible chemistry. The fandom is spoiled with choices this year thanks to the latest arrivals including Never Let Me Go, Between Us, Cutie Pie 2 You, and now, Moonlight Chicken.
As Moonlight Chicken returns with a new episode in a few hours, let's introduce you to the star-studded cast who have impressed viewers with their previous works.
Meet the cast of Moonlight Chicken
The newest arrival, Moonlight Chicken's cast features quite the famous faces in BL-land. The stars have appeared in other shows and thanks to the success, they've cemented their position as some of the fan-favorite on-screen pairs.
The BL show only recently began its course and is already taking over the worldwide trends on Twitter. The premiere episode ranked at number one in Thailand, Vietnam, and Malaysia. Furthermore, it also ranked number two on the worldwide trends.
Now, let's take a deeper look at the cast and shows they've starred in previously.
Earth and Mix
Earth Pirapat Watthanasetsiri, 28, and Mix Sahaphap Wongratch, 24, the stars are the main leads of Moonlight Chicken. Earth plays the role of chicken diner owner Jim. While Mix appears as Wen, the love interest ready to spark a storm in Jim's heart.
The much-loved pair has starred in a number of projects and are best known for the 2021 series A Tale Of Thousand Stars, and Cupid's Last Wish (2022).
Earth and Mix are also set to feature in the upcoming anthology series, Our Skyy 2, where they will continue their story as Tian and Phupha from A Tale Of Thousand Stars.
First and Khaotung
First Kanaphan Puitrakul, 24, and Khaotung Thanawat Rattanakitpaisarn, 24, recently starred in The Eclipse and left viewers impressed with their incredible portrayal of Akk and Ayan, respectively.
They too are set to appear in Our Skyy 2 and continue their story from the previous series.
In the show, First plays the role of Alan, Wen's ex. While Khaotung appears as Kaipa.
Gemini and Fourth
The 18-year-old actors Gemini Norawit Titicharoenrak and Fourth Nattawat Jirochtikul are currently warming hearts as Tinn and Gun in My School President.
The pair is once again winning hearts as Gemini plays the role of a deaf character Heart, and Fourth appears as Li Ming. During the show, we will most likely see a touching story between the two as Li Ming learns sign language for Heart.
Additionally, the cast also includes Mark Pakin Kunaanuwit as Saleng and View Benyapa Jeenprasom as Praew.
Moonlight Chicken episodes guide
The BL series will have a total of eight episodes. Moonlight Chicken will release two episodes weekly, on Wednesday and Thursday at 6 PM local Thailand time.
Here's a look at the full release schedule:
Episode 1 – February 8
Episode 2 – February 9
Episode 3 – February 15
Episode 4 – February 16
Episode 5 – February 22
Episode 6 – February 23
Episode 7 – March 1
Episode 8 – March 2
How to watch Moonlight Chicken
Moonlight Chicken is set to run its course from February through to early March.
Fans can watch the BL series on GMMTV's official YouTube channel. Alternatively, it is also available to stream on Disney+ Hotstar.
By Shriya Swami – [email protected]
Have something to tell us about this article?
Gaming Trailers