You've probably experienced the sinking feeling of sitting around the table as a game of Monopoly enters its fourth hour and wondered who ever though board games were a good idea. But board games definitely have a bad name that they don't deserve – in recent years there have been more artisanal board game producers putting out their efforts and the results have been fantastic.
In practice, this means that there are now board games to suit every taste and interest. And they are actually a lot of fun to play! If you are a fan motorsport and are looking to make a foray into the world of board games, here are six amazing options that you will love. 
Racing Board Games
Source: Phlophouse
Formula D
Formula D does an excellent job of simulating the experience of racing (as far as a board game realistically can). Like many traditional board games, this is a roll-and-move style where you roll the dice and can then move the corresponding number of spaces on the game board. But in this board game, the board is a race track and your pieces are cars.
If this sounds dull, it's anything but! There are key dynamics including being able to change gears – when you change up you roll with a dice with higher numbers, and you also have to change down in order to slow down correctly for corners. And with gameplay that allows for between two and ten players, this really is a game that anyone can pick up and get playing easily.
The game is based on an earlier German game called Formula De, and one of the advantages of Formula D is that all of the expansion race tracks released for the older game are compatible with Formula D ensuring that the game has a high degree of replayability.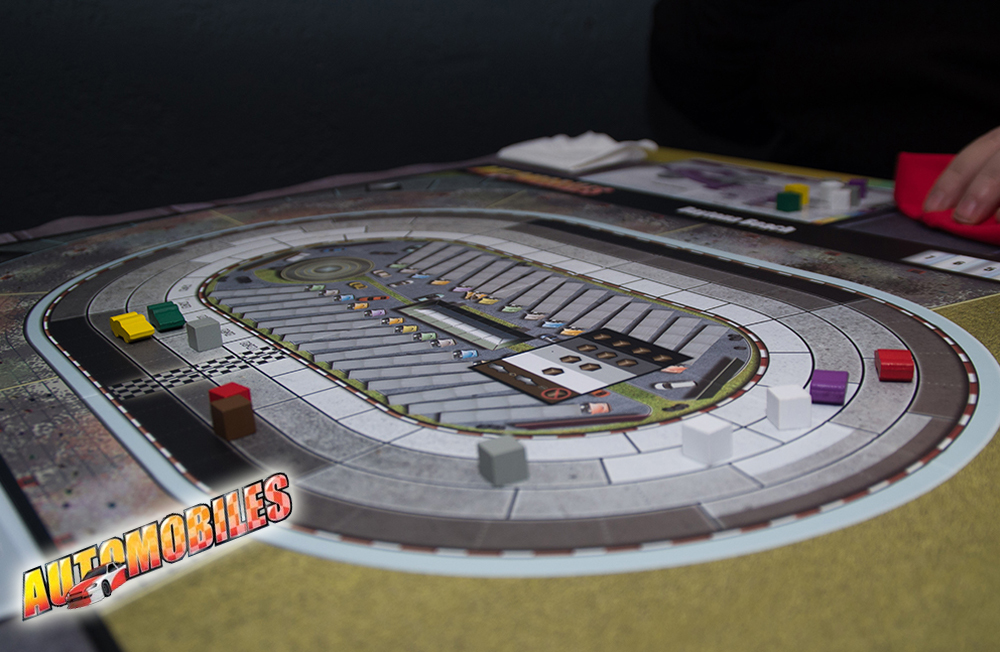 Source: Cardboard Sandwich
Automobiles
A game that is similar to Formula D but uses a slightly more complicated game mechanic is Automobiles – this could the choice for someone who is keen on both car racing and playing board games. Once again you play as a car on a race track, and the objective of the game is to win the race!
Unlike the roll-and-move style of Formula D, this is what is known as a deck-building game, in which players each have a deck of cubes which can be used to move the car around the track in different ways. The challenge is to try to utilize the cubes available to you most effectively to be able to out-maneuver your opponents. This game involves a lot of strategy as you have to decide how you are going to use your cubes to the best effect.
Source: Rallyman
Rallyman
If you've ever had the pleasure of experiencing rally driving yourself or just watched it on TV, you'll be aware that it's not like traditional racing between competitors – it is about completing the track in the fastest time. And Rallyman simulates this style of racing.
The gameplay mechanics are a little tricky, but it is well-designed and thought out so that you go up against challenges of skidding, sharp turns, and mud on the track – basically anything you would be faced with in a real rally. The winner is the person who can get around the course in the quickest time. And the fact that the double-sided boards can be arranged in multiple positions to create unique tracks ensures this is a game that you can enjoy over and over again.
Source: Dice Hate Me
PitchCar
Unlike some of the other games on this list, PitchCar relies on dexterity and flicking skill over luck, dice rolls or deck building – it's also one of the simplest. You set up the customizable track and then each player flicks a wooden car token around the circuit trying to finish first. It really is as easy as that, which makes it a fantastic party game to get lots of people involved. There are so few rules that you can get playing almost immediately.
There's also a smaller version called 'PitchCar Mini' which is ideal for playing with children or if you don't have a large enough table to play the full PitchCar track.
Source: Shpock
Top Gear
If you would prefer a board game that tests driving and car knowledge, the Top Gear game could be perfect. It's for between 2 and 4 players and the game mechanic is a quiz on everything from Top Gear trivia to automotive facts, along with a range of other challenges inspired by the hit BBC show.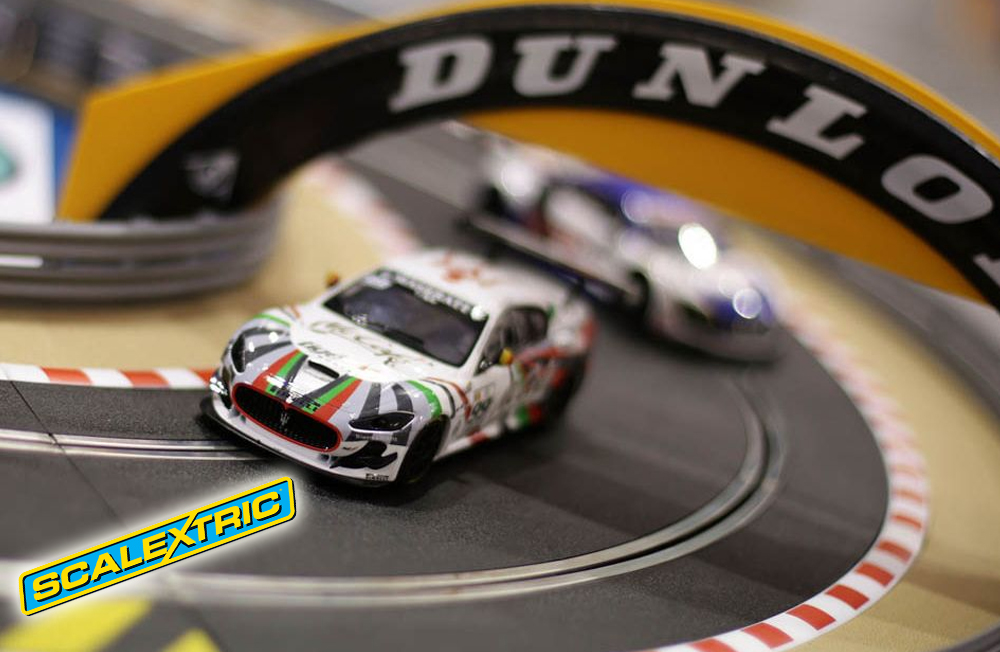 Source: Mirror
Scalextric
Scalextric might not be a board game in the traditional sense, but no self-respecting list of car racing games would be complete without it. This is a legendary tabletop slot car racing game which has been popular since the 1950s. The modern version of the game has taken realism to the next level, however, with Scalextric Digital in which multiple cars can race on a single track with special lane-changing sections that allow for overtaking.
More board games:
6 Adult Board Games for Couples
10 Best Board Games For Adults
18 Homemade Monopoly Board Games
Article provided by Mike James, an independent content writer and huge fan of racing.
Related Topics
Gaming Trailers