Sci-Fi Podcasts for the Existential Geek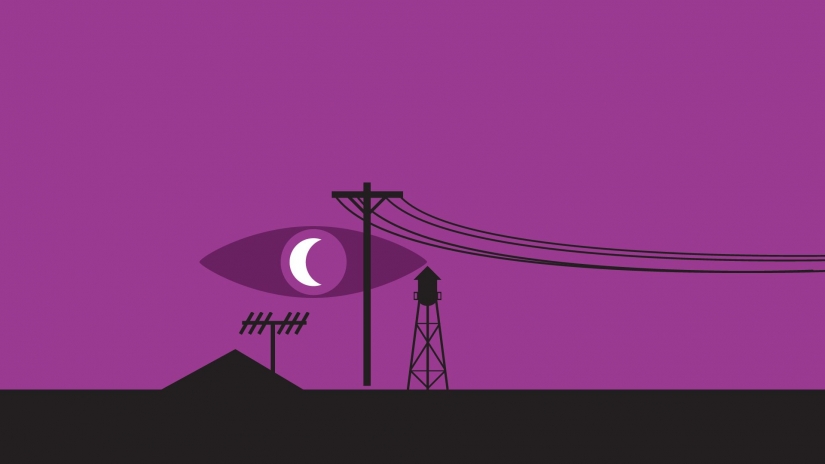 Although probably not the first thing that comes to mind when you think of entertainment, podcasts are a form of entertainment unlike any other. Like books and comic books, they can immerse you in a world unlike this one, only this you can safely immerse yourself in while driving. If you've never given any thought to a podcast, here are a few brilliant podcast works from the minds of Joseph Fink and Jeffrey Cranor, an unstoppable force of surreal philosophy in the world of sci-fi podcasts.
Even if existential or philosophical sci-fi podcasts aren't for you, there probably is a podcast out there meant just for you, even if you haven't quite found it yet.
Welcome to Night Vale
When mentioning the creative works of Joseph Fink and Jeffrey Cranor, this is the one that comes up first on every list for its genius command of storytelling. This podcast starts in media res, appearing like a community radio show telling the listener the goings on of a town almost like yours in a place almost like home, but things start to feel very off very fast.
With lovable (and hateable) characters that come from every walk of life, like LGBT POC characters, physically disabled characters, and more that you can follow through over 120 episodes, there is something for everyone. Not to mention the food-for-thought offered by the charismatic host of this community radio show through his off-handed quips, existential sponsored commercials, and ramblings keeps the plot going strong.
Alice Isn't Dead
Though less existential than the other options on this list, it is also direct from Fink and Cranor and features some of the same voice actors as Welcome to Night Vale and is worthy of merit in its own rite. This fictional podcast follows a female truck driver doing her job across the country while also in search of her missing wife, Alice, who has vanished without a trace. This podcast will keep you on the edge of your seat and is perfect for listening to on the morning commute because then it's almost like you're riding with the narrator as you look for this long lost Alice, love of her life, and uncover some things that you never thought you would along the way.
The Orbiting Human Circus (of the Air)
Though not from the exact minds of Fink and Cranor, they sponsor this vintage-feeling podcast that broadcasts to you "from the top of the Eiffel Tower." This series does not get so existential nor is it as involved with characters, but it follows a Parisian as he tries to make sense of the beautiful world around him, and you are invited, through this podcast, to make sense of the world with him and enjoy the radio variety show as told from the top of the tower. Between never quite knowing what will happen next to feeling at-home in a foreign land from a time that is not now, this spectacle of a podcast has a magic about it that is absolutely captivating.
(Not a Podcast) Get Involved
While these podcasts come from a creative team looking to feature up-and-coming writers, there are podcasts for every possible person put on by every conceivable platform, and you or your business can very easily be put on one. It serves as a way to break into an unconventional, yet rising medium that allows exposure to people and audiences that you never would have been able to otherwise connect with.
Even if all you want to do is listen and enjoy, hopefully there is a podcast on this list that will help your inner geek thrive, especially if that inner geek is a philosophe-in-waiting.
Have something to tell us about this article?
Gaming Trailers