Feeling Wibbly Wobbly? This TARDIS Bathroom Will Take Care of That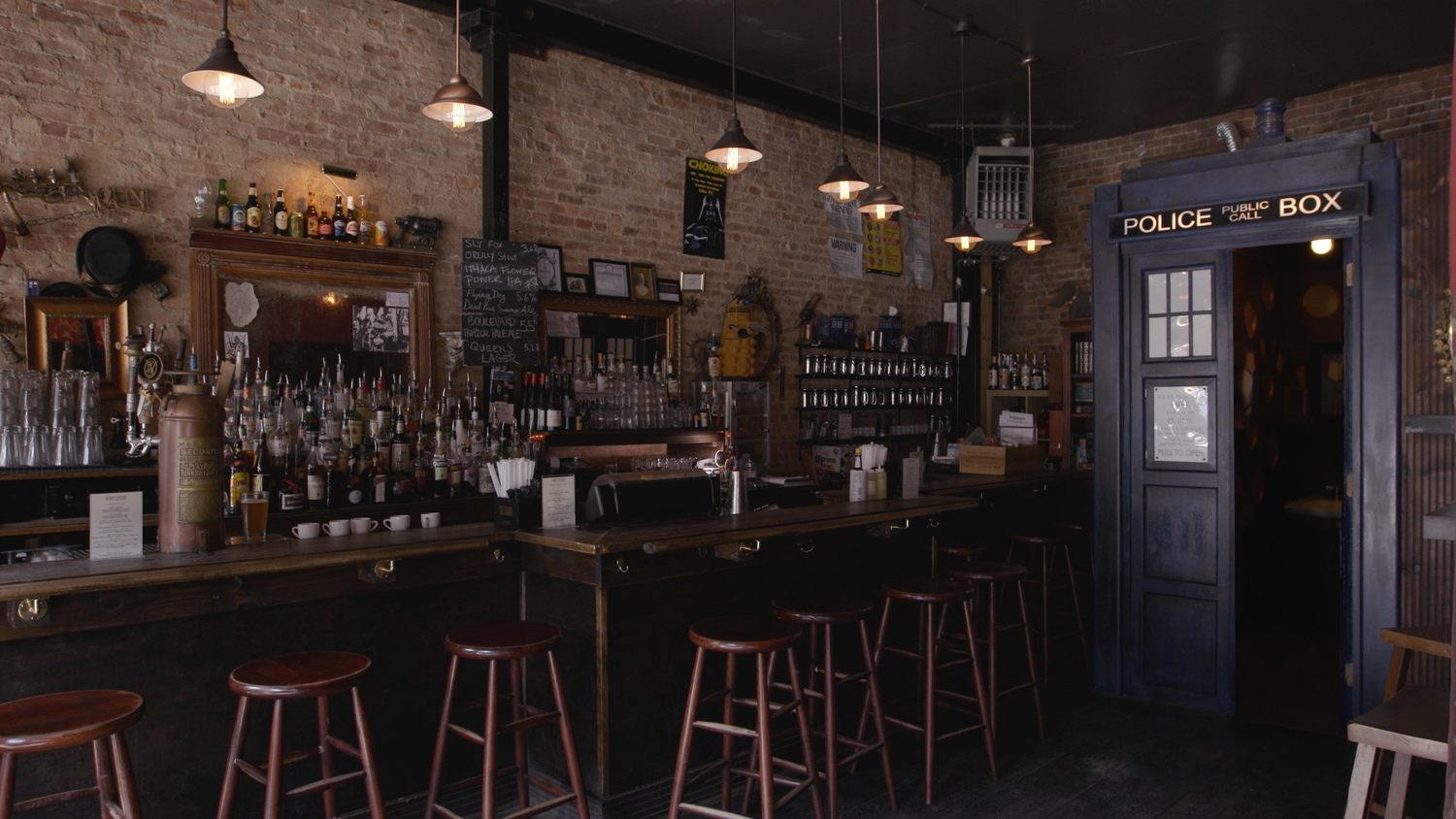 …and I definitely want one for my house. Since that is practically impossible (at the moment, at least), it might be better to add The Way Station, a steampunk-themed bar in Brooklyn, to my bucket list.
As if "steampunk" wasn't enough to hook people in, the owners really packed a punch with their TARDIS bathroom. A punch strong enough to take you through space and time, especially if you've had one too many. You may even hear "doo wee doo" over and over again as you do your business.
The TARDIS bathroom at the Way Station looks just like the real thing – a blue box parked in an unlikely place. Once you see it, you'll find yourself waiting for a mad man to come bursting out the doors.
Except it's going to be the other way around. YOU'RE going to find yourself busting through the door – for various reasons, I imagine.
According to the owner of the bar, the TARDIS bathroom landed five years ago while construction was going on. Naturally, they did all they could to make sure the TARDIS would stay on Park. Thank goodness she cooperated, for countless people have enjoyed going inside – which is, you know what I'm going to say next, bigger than the outside. The 11th and Moffat have even visited – probably in an attempt to "rescue" the TARDIS.
As you can see, they've failed, and the TARDIS bathroom continues to make the Way Station a must-visit.
A word of caution…when you go in there, don't blink no matter how tipsy you are.
Here's a tour of the TARDIS bathroom, thanks to the guys of Golden Thrones.
You'll want to see this, too: This TARDIS Bookshelf Will Take You Places
Have something to tell us about this article?
Gaming Trailers