The Only 2012 Movie Calendar You Need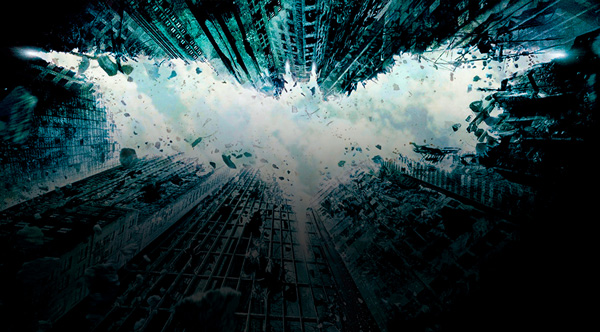 It's here at last — the one you've been waiting for. ForeverGeek is proud to present the ultimate movie calendar featuring all the movies you should care about in 2012.
The Latest…[display-posts tag="2012movies" posts_per_page="7″]
This is an exhaustive list, but not a comprehensive one. We're geeks, so there are no romcoms, no tear-jerkers, and no dumb kiddie flicks. (And no sparkly vampires!) Not every movie you care about from 2012 may be on this list, but every movie you should care about is here.
This page is constantly being updated with new movies and new details. Know a movie that belongs on this list? Suggest it to the list curator.
Watch for ten special films that we've selected as our Must-See Picks for 2012.
Change Log
2/9/12: The Bourne Legacy – poster, trailer added
2/9/12: Dorothy and the Witches of Oz – entry, poster, trailer added
2/9/12: Iron Sky – poster, release date added
2/8/12: I, Alex Cross – entry added
Click a link to jump to that month's movies:
February | March | April | May | June | July | August | September | October | November | December | Unknown
Chronicle
Forget the Teen Titans and the Young Avengers. Here's what would happen if high schoolers
really
gained superpowers like strength, telekinesis, flight, and invulnerability. The buzz is strong for this tale of indulgence with power, and zero responsibility. Where's Uncle Ben when you need him? Directed by newcomer Josh Trank.
The Innkeepers
A pair of amateur paranormal investigators set out to prove that a 100-year-old inn is haunted. Wanna bet they find more than the guys on
Ghost Hunters
? (Rumor has it you should stay through the credits for a little something extra.)
The Woman in Black
Daniel Radcliffe headlines this throwback to the days when "horror" was about chills, not torture porn. Radcliffe plays young lawyer Arthur Kipps, sent alone to a deceased client's house to sort through her papers. But this house has been home to much tragedy and many secrets, and Kipps finds himself stalked by a mysterious woman dressed in black. Probably just a Harry Potter fan who's still in mourning.
February 10
Journey 2: The Mysterious Island
Dwayne Johnson steps in for Brendan Fraser in a sequel nobody saw coming. There's always a chance it could be kooky fun, though the addition of Luis Guzman as the Goofy Latino Sidekick doesn't instill confidence.
Safe House
When a CIA-operated safe house is targeted by a group of bad guys, the facility's house-sitter (Ryan Reynolds) is tasked with the dangerous job of moving the criminal who is being hidden there (Denzel Washington) to another secure location. Seeing these two share the screen should be worth the price of admission alone.
Star Wars: Episode I – The Phantom Menace
It's the
Star Wars
movie we all want to forget the most! Now in entirely unnecessary 3D! Lucas hopes to convert all six movies to 3D if this one proves it's worth it. (I would have started with a better lead-in.)
Perfect Sense
It's not often that "serious scifi" and "serious romance" cross paths, and the results are always unpredictable when they do. This one has an intriguing premise, though: a doctor (Eva Green) falls for a chef (Ewan McGregor) who's suffering odd symptoms that affect his emotions and five senses. She investigates his illness and discovers that his case is one of many to break out in just 24 hours, all over the globe.
February 14
This Means War
Star Trek
's Chris Pine and
Inception
's Tom Hardy are CIA agents and besties who fall for the same gal (Reese Witherspoon), forcing them to pull out all the stops to stop each other from getting the girl. Sort of like
Mr. & Mrs. Smith
with a love triangle.
February 17
Dorothy and the Witches of Oz
A new twist on the classic story finds Dorothy Gale a children's author in New York City who discovers that her books are actually based on repressed memories, where now the beings of that world are entering ours,
Enchanted
-style. Originally aired internationally as a miniseries; this re-edited version is releasing to theaters only in the U.S. Stars Christopher Lloyd as the Wizard and newcomer Paulie Rojas as Dorothy Gale.
Ghost Rider: Spirit of Vengeance
The first movie wasn't really good enough to warrant a sequel, but at least this one looks crazy enough to be fun. The guys that brought you
Crank
bring their over-the-top style to the franchise, allowing even Nic Cage to enjoy himself a lot more as the title character.
The Secret World of Arrietty
The revered Studio Ghibli brings their interpretation of the classic children's books,
The Borrowers
. Disney distributes. Ghibli only knows how to make masterpieces, and this should be no exception.
February 24
Act of Valor
It's a documentary shot like an action thriller. Real-life Navy SEALs are sent on a covert mission to recover a kidnapped CIA agent that leads to the demise of a complex web of terrorist cells. Strong buzz surrounds this one.
Gone
Nothing can stop Jill (Amanda Seyfried) from finding her missing sister, because she's convinced that the serial killer who kidnapped her two years ago has returned for her sibling.
March 2
Dr. Seuss' The Lorax
The same studio that brought you
Horton Hears a Who
puts their CGI spin on another classic Dr. Seuss story. Anybody else getting an unfortunate Garfield vibe from that poster?
March 9
John Carter
Disney has a lot riding on the live-action debut of Pixar's Andrew Stanton — not the least of which is a ginormous VFX budget. Taylor Kitsch stars as Edgar Rice Burroughs' classic hero, a Civil War veteran who's transported to Mars, where he becomes a savior figure. Hollywood's been trying to get this movie off the ground for ages, since nearly every science fiction epic in existence was influenced by the ideas Burroughs dreamed up first. So it stands the risk of feeling "old hat" to modern audiences unaware of its pivotal place in history. Its scheduling in early March (well outside summer blockbuster season) and shortened title (it originally matched the novel's title,
John Carter of Mars
) has us nervous about Disney's confidence in the film. But our hopes remain very high.
Playback
While digging into their town's infamous past, a group of high school students unwittingly unlock a dark secret, unleashing an evil spirit that takes possession of its victims. Stars Christian Slater, and screams "direct-to-video," but I'm in a charitable mood so here's hoping.
The Silent House
A chilling thriller from South America based on a true story about a girl trapped inside a cottage by someone — or something — bloodthirsty. The movie follows her actions and her rising panic, second-by-second, for the majority of its running time.
March 16
21 Jump Street
Jonah Hill and Channing Tatum attempt to revive the franchise that put Johnny Depp on the map. The old Fox TV series comes to the big screen with a more lighthearted tone. Unfortunately, it's probably going to be funny for all the wrong reasons.
Seeking Justice
After his wife is assaulted, a husband (Nicolas Cage) enlists the services of a vigilante group to help him settle the score. Also stars Guy Pierce and January Jones.
March 23
4:44 Last Day on Earth
What would happen to people, to society, if we all knew the exact day and time that the world was going to end? Stars Willem Dafoe.
Brake
A Secret Service Agent (
Blade
's Stephen Dorff) is held captive in the trunk of a car and endures high-speed mental and physical torture as terrorists attempt to extract needed information from him. In other words, the feel good movie of the year.
The Hunger Games
All eyes are on star Jennifer Lawrence and director Gary Ross to see if they can bring Suzanne Collins' runaway bestseller — a book that begged for a big-screen adaptation — to glorious life. Expect a faithful adaptation of Collins' mesmerizing story of survivalist Katniss Everdeen, a sixteen-year-old forced into a brutal, televised competition where teenagers are pitted against one another to the death. The trailer shows that Ross has perfectly captured the future society of the books on film, but he faces a serious challenge in bringing Katniss to life. Since the book treats readers to Katniss' inner thoughts, everything happens from her first-person perspective. Translating the core of this beloved character — whose often subtle actions don't always betray her true feelings — won't be easy. Lionsgate has big plans for
The Hunger Games
(they're filming both sequels), but as the book's legions of fans know, Katniss Everdeen is the most worthy successor to Harry Potter to come along in a very long time.
The Raid
Gareth Huw Evans follows-up his Indonesian martial arts flick
Merantau
with this stylish romp about a special forces team forced to fight their way, floor-by-floor, out of an apartment building owned by a notorious drug lord.
March 30
Mirror Mirror
The first of two Snow White movies out of the gate in 2012 is the more lighthearted of the pair. It has the benefit of Julia Roberts as its above-the-title star, but the candy-colored production looks awfully campy, considering it comes from a director (Tarsem Singh) usually known for his visually sophisticated style. It's the more family-friendly Snow White of 2012, but it hasn't made a good first impression.
Transit
A family on a road trip is stalked by criminals who stashed stolen money in their car. Starring Jim Caviezel, Elisabeth Rohm, James Frain, and Harold Perrineau.
Wrath of the Titans
Sam Worthington returns as Perseus when the gods go to war once more, but this time Zeus is captured by the Titans and must be rescued from the dark realm of Tartarus. Bigger effects, more characters, and (hopefully) better 3D. Oh, and a bizarre reunion for the two lead actors from
Schindler's List
(Liam Neeson and Ralph Fiennes), who play godly brothers.
April 4
Iron Sky
The Nazis set up a secret base on the moon in 1945 where they hide out and plan to return to power in 2018. Supposedly a steampunk "action/comedy," though it sounds more like a high-concept scifi flick.
April 6
The Cold Light of Day
A young American (Henry Cavill) uncovers a conspiracy during his attempt to save his family, who were kidnapped while on vacation in Spain. Also stars Bruce Willis and Sigourney Weaver.
Detention
A slasher movie about a slasher movie killer who scares a group of high school seniors. Wasn't that the plot of
Scream
?
The Hunter
A mercenary, played by Willem Dafoe, is sent by a mysterious biotech company to the Tasmanian wilderness to hunt down the last Tasmanian tiger.
April 13
Bad Ass
Danny Trejo stars as a former war hero who gains fame a second time for saving a black man's life from a group of skinheads. When his best friend is murdered and the police refuse to do anything about it, our senior citizen hero takes matters into his own hands.
Bullet to the Head
Based on a French graphic novel, this one tells the story of a New Orleans hitman (Sylvester Stallone) and a young New York City cop (Sung Kang) who form an alliance to bring down the killers of their respective partners. Also stars Christian Slater and Jason Momoa. (Can't help wondering how many steroids it takes to sport a body like that at 65. I'm sorry, but look at his arms! Those veins are about to explode!)
The Cabin in the Woods
Joss Whedon and his former
Buffy
/
Angel
writer Drew Goddard, who also wrote
Cloverfield
, came up with this one, which is expected to take the stereotypical horror movie tropes and turn them on their heads. As the poster suggests, expect endless twists and turns, where the rug is swept out from under the characters (and viewers) time and again. It was filmed in 2009 but held back by the distributor for unknown reasons. Stars Chris Hemsworth pre-
Thor
and marks Goddard's directing debut.
April 20
Lock-Out
An odd scifi/action mashup about a man (Guy Pierce) wrongly convicted of treason against the U.S., who's offered freedom if he can rescue the President's daughter (Maggie Grace) from an outer space prison (that's right) taken over by violent inmates. Hopefully will answer the nagging question of why Maggie Grace keeps getting kidnapped in movies.
The Moth Diaries
A teenage girl at a boarding school suspects her roommate is a vampire. And you thought you were the only one!
April 27
Headhunters
Subtitled action/thriller about an accomplished headhunter who risks everything to obtain a valuable painting owned by a former mercenary.
The Pirates: Band of Misfits
Aardman brings us their one-of-a-kind take on the world's recent pirate obsession, clamation style. Hugh Grant stars as the main character, who wants only to win the coveted Pirate of the Year Award. Boasts a great supporting cast that includes the voices of Jeremy Piven, Salma Hayek, Imelda Staunton, and David Tennant.
The Raven
John Cusack playing Edgar Allan Poe? Awesome. Poe trying to stop a serial killer who uses Poe's fictional tales as inspiration for his murders? Coolness. Seriously, what's not to love about this? It's just a flat-out great idea. But the worst idea ever can make for a great story if it's told exceptionally well. How many amazing-sounding premises have turned out to be stinkers because of how clumsily they were handled? We're hoping for something inspired, but there are no guarantees.
Safe
Jason Statham, doing that "former elite agent" thing he does, must rescue a girl from the Chinese Triads and then use a unique — and highly sought-after — safe combination to somehow outwit the Russian Mafia and corrupt New York City officials. I don't know why he does any of those things, but all that matters is that he'll look cool doing it.
May 4
The Avengers
By Hollywood standards,
The Avengers
should never have happened. Marvel Studios' audacious plan to introduce a team of superheroes one-by-one in their own movies (Captain America, Iron Man, Thor, and Hulk, along with Nick Fury, Black Widow, and Hawkeye) and then assemble them dream-team style, is way too risky a proposition for Hollywood. Then there's writer/director Joss Whedon, geek god extraordinaire, best known for
Buffy
,
Firefly
,
Dr. Horrible's Sing-Along Blog
, and his bestselling run on Marvel's
Astonishing X-Men
comic. Handing him the keys to this $220+ million kingdom is insanely ballsy — and ingenious — on Marvel's part, since they're allowing him to bring his vision to the screen with no interference.
The Avengers
is the kind of pie-in-the-sky project that fanboys drool about in their sleep. You could say our hopes are kinda high.
May 11
Dark Shadows
A longtime passion project of Johnny Depp's, I'm not sure what to make of Tim Burton's revival of the gothic vampire soap opera. Depp stars as Barnabas Collins, a vampire buried for 220 years who finally resurfaces to discover his descendants even more twisted and secretive than the family he remembers. It's unknown if Burton is paying homage to the tone of the original, or playing it for laughs. Also stars Michelle Pfeiffer, Helena Bonham Carter, Jonny Lee Miller, Chloe Moretz, and Jackie Earle Haley.
May 18
Battleship
Yes, it really is based on the classic board game. It pits the American Navy against an alien invasion, which for some reason happens at sea. Despite this, there's always a chance it could be good fun, right?
Right?
Peter Berg directs Liam Neeson, Taylor Kitsch, Alexander Skarsgård, and songstress Rihanna, in her acting debut.
May 25
Men in Black III
The last film was ten long years ago. And Will Smith and director Barry Sonnenfeld have clashed on set, reportedly. The plot finds Agent J heading back in time to 1969 to visit a young Agent K (played by Josh Brolin, doing an uncanny Tommy Lee Jones impression). The film's villain, Boris (
Flight of the Concords
' Jemaine Clement), travels back to kill Agent K, which will somehow set off a chain reaction that will bring about the end of the world.
June 1
Snow White and the Huntsman
The more compelling of the dueling Snow White movies releasing in 2012, this one puts a Tolkien-esque twist on the fairy tale that (gasp!) dares to take its subject matter seriously. Sparkly-vampire lover Kristen Stewart stars as a kick-butt fairest of them all (hopefully she'll reveal hidden depths we haven't seen yet), Chris Hemsworth is well cast as the Huntsman sent to kill her but who decides to help her instead, and Charlize Theron looks menacingly lethal as the Evil Queen. Let's hope for a thrilling surprise with this one.
June 7
The Rift
Not much is known about this indie scifi pic, which cost a meager $20,000 to film. It comes from writer/director Robert Kouba, a Swiss newcomer with no prior credits, and an untested production company called Vantis Pictures. The plot has something to do with enormous rifts opening in the night sky, behind which something is watching the Earth.
June 8
Madagascar 3: Europe's Most Wanted
The first film had its charms, but no one involved with the sequel seemed to have seen the first one. The problem with the
Madagascar
franchise is that its four main characters (voices of Ben Stiller, Chris Rock, Jada Pinkett-Smith, and David Schwimmer) have never been as interesting as its supporting cast (namely, the penguins, the lemurs — heck, even the barely-seen monkeys). The only way to justify a third movie is if the core four finally become characters worthy of a trilogy. At least the premise is more interesting than
Escape 2 Africa
, and Frances McDormand is ready to steal the show as a tough-as-nails animal control officer.
Prometheus
We have nothing but questions about Prometheus (is it Ridley Scott's return to scifi form? a prequel to
Alien
? a space expedition to discover the origins of mankind??), but the one thing we know for certain about this top secret, big budget, science fiction thriller: we're
there
. There's the cast, which includes Charlize Theron, Michael Fassbender, Patrick Wilson, Idris Elba, Guy Pearce, Noomi Rapace, and many more. There's the script, by Jon Spaihts and
Lost
mastermind Damon Lindelof (who knows a thing or two about secrets). And then there's Scott, whose last few films have been neither buzz-worthy hits nor huge failures.
Robin Hood
,
Body of Lies
,
American Gangster
,
A Good Year
, etc. were filed by audiences under "Meh." Plus, he hasn't done science fiction in thirty years (not since
Blade Runner
). One gets the impression he has something to prove. We're just glad Scott's finally making something to get excited about.
June 15
The Woman in the Fifth
Based on Douglas Kennedy's novel, it involves an American who's fled to Paris after a scandal that cost him his job as a university film lecturer. He takes up with a widow who might be involved in a series of murders.
June 22
Abraham Lincoln: Vampire Hunter
When President Lincoln's mother is killed by a vampire, Honest Abe sets out to crush the entire vampire race — and their slave-owning helpers. Sounds awesomely crazy or maybe too ridiculous to prop a big-budget feature on. But that's never stopped Hollywood before. Directed by Timur Bekmambetov (
Wanted
), which gives one hope that it might be something we've never seen before. Based on the novel by Seth Grahame-Smith.
Brave
Still the greatest animation studio on earth (despite
Cars 2
), Pixar is set to continue its dominance with this new fairy tale set in the Scottish highlands. For the first time, Pixar has a female lead character (and co-director) in Merida, a princess who craves freedom and adventure. When Merida (Kelly Macdonald) defies her parents and makes an ill-fated wish to an eccentric witch, she accidentally unleashes a curse that wreaks havoc upon her kingdom. The wispy trailer looks positively enchanting. Also stars the voices of Emma Thompson, Billy Connolly, Kevin McKidd, Craig Ferguson, and Robbie Coltrane.
June 29
G.I. Joe: Retaliation
Cobra returns in force, crushing the Joes and leaving just a handful of team members alive — only one or two of whom, conveniently, were in the first movie. A new, more visceral director and the surprise additions of Dwayne Johnson and Bruce Willis to the franchise means this will either be a bold new direction, or a should've-been-direct-to-home-video disaster.
July 3
The Amazing Spider-Man
Probably the fastest reboot in history,
The Amazing Spider-Man
returns us to the beginning of the story — Peter Parker getting his spider powers in high school — and builds an entire film around that time in his life. The script is reportedly based more on Marvel's hipper, younger
Ultimate Spider-Man
comics than the flagship series, and director Marc Webb looks to be going for a grittier approach to the material than Sam Raimi's trilogy. Andrew Garfield stars as a taller, lankier Peter, with Emma Stone as not MJ but Gwen Stacey, Peter's first love. Rhys Ifans is the flick's big bad, the Lizard, and what little we've seen of the character's design has left us unimpressed. The thrust of the new film — which is, of course, positioned as the start of a new franchise — is the journey of a young man trying to find his deceased father. Spider-Man's popularity has weathered worse storms than a franchise reboot (do I even need to mention the musical?), so naturally we're eager to see what Garfield and Webb's take on the character is like.
July 13
Ted
I'm including this one purely based on Seth McFarlane's geek cred, because otherwise it probably wouldn't have made the list. McFarlane makes his big-screen directing debut in this off-kilter story of a man (Mark Wahlberg) who owns a teddy bear that's brought to life due to a childhood wish. Of course, this being McFarlane, the bear in question is brash and offensive, and complicates Wahblerg's life considerably.
July 20
The Dark Knight Rises
The
most anticipated film of the year, after the critically-acclaimed, box office bonanza that was
The Dark Knight
. This third and final entry in Christopher Nolan's Batman trilogy is set eight years after the caped crusader took the fall for Harvey Dent's crimes. Things have been going pretty swell in Gotham City in that time, but nothing lasts forever. Enter Bane, the super-strong, brilliant, ruthless terrorist leader played by
Inception
's Tom Hardy, who wants to break Batman (which literally happened in the comics, in the famous storyline where Bane broke Batman's back). Anne Hathaway is the latest to don the pointy ears of Catwoman, and you can count on her moral ambiguity to play an important part of the story; will she be Bruce Wayne's nemesis or his ally? Rumors suggest that the film might bring the series full circle, with the top-secret resurrection of Liam Neeson as Ra's al Ghul, or maybe his daughter Talia masterminding things as revenge. Gotham has never been in greater danger, but while we have no doubt Batman will save the day, the lingering question is… Will he live through it?
August 3
The Bourne Legacy
A Bourne movie without Jason Bourne (Matt Damon). How's that gonna work? The franchise attempts to reinvent itself under Tony Gilroy's direction — who wrote the first three movies. Jeremy Renner, aka the man who is in
every franchise film of 2012
, is given the spotlight as a new operative with a similar background — and a mysterious connection — to Bourne. Renner's supported by a great cast, including Rachel Weisz, Edward Norton, Albert Finney, and Oscar Isaac, but will audiences accept a Bourne-less
Bourne
?
Total Recall
Len Wiseman remakes the Schwarzenegger classic with a revitalized focus on the Philip K. Dick source material. Colin Farrell takes on the Douglas Quaid role, Kate Beckinsale is his duplicitous wife, Jessica Biel the rebel fighter he falls for, Bryan Cranston the villainous Chancellor Cohaagen, and Bill Nighy the leader of the underground resistance. The biggest change from the original movie? No Mars. Everything happens on Earth this time.
August 10
Warm Bodies
When a highly unusual zombie rescues a girl from imminent death at the hands of his cohorts, their unlikely romance sets in motion a chain of events that will transform him, his fellow dead, and maybe even the whole lifeless world. And if you're thinking, "Um… WHAT??" You're not alone. From writer/director Jonathan Levine.
August 15
The Odd Life of Timothy Green
A family-friendly fantasy about a married couple who dream of starting a family but are unable to conceive a child. So they spend an evening dreaming up what their child would be like — and are stunned to find that very child on their doorstep one stormy night. But there's more to magical little Timothy than it first appears. Stars Jennifer Garner and Joel Edgerton.
August 17
The Expendables 2
The team sets out for revenge when one of their own is cut down. Sylvester Stallone is back as writer and star, but hands off directing duties to
Con Air
's Simon West. Original actors Jason Statham, Jet Li, Dolph Lundgren, Randy Couture, Hale Caesar, Arnold Schwarzenegger, and Bruce Willis are all back, joined by new additions Jean-Claude Van Damme and Chuck Norris (!!), and a pair of new, young team members played by Liam Hemsworth (Chris' younger brother) and Yu Nan.
ParaNorman
Meet Norman. He's considered strange by his friends and family, but in reality, he can speak with the dead. And when a centuries-old curse threatens his hometown, Norman must take on ghosts, zombies, and (oh no!) grown-ups, to save the day. From the stop-motion studio that produced
Coraline
.
August 24
The Apparition
A parapsychology experiment conjures up a scary apparition that terrorizes a young couple played by Ashley Greene and Sebastian Stan. Their only hope: an expert in the supernatural, played by Tom Felton (aka Draco Malfoy).
Premium Rush
Hollywood script doctor David Koepp must've seen bicycle messengers zipping through New York City one day, dodging all sorts of obstacles on their specialized, single-gear bikes with no brakes, and decided that there was an adrenaline movie in there somewhere. Koepp both co-writes and directs Joseph Gordon-Levitt as an agile, skilled cyclist whose last run of the day turns into a life or death chase through Manhattan.
Sinister
Yet another "found footage" film — but with a twist. Ethan Hawke stars as a novelist who travels the country, researching gruesome murders for inspiration. When he and his family move into a house where another family was murdered, he finds home videos that reveal horrifying clues about how the family died. Writer/director Scott Derrickson (
The Exorcism of Emily Rose
) returns to horror after his scifi bout with
The Day The Earth Stood Still
.
August 31
7500
Thriller that follows a group of passengers from disparate walks of life who encounter a supernatural force while on a transpacific flight. From the director of
The Grudge
.
The Possession
A fictional retelling of an
LA Times
article about an antique wooden box, purchased on eBay, that supposedly holds an evil spirit. According to the
Times
, the box brought terrible calamities down on everyone who bought it. The movie adds cursed family relics to the box, which present a mystery for the main character to solve before it destroys her family.
September 6
Shadow Dancer
Talk about your fascinating team-ups.
The X-Files
' Gillian Anderson stars alongside Clive Owen in this tense story of a woman who's entrenched in the IRA alongside her husband and brothers, who decides to become an informer for MI-5.
September 14
Resident Evil: Retribution
This is the fifth movie in the Milla Jovovich action series that just keeps going and going, even though I don't know a single person who's seen any of them. Paul W.S. Anderson returns to the helm for this one, which goes deeper into Alice's mysterious past, while taking her on a worldwide hunt for those responsible for the zombie outbreak. Impact Pictures promises a "mind-blowing revelation" at the movie's climax.
Argo
When 52 Americans are captured by Iran in 1979, six of them (led by Ben Affleck) slip away and devise a risky plan to escape the country. Based on a true story that was unknown by the public for decades.
September 21
Dredd
The disappointing Sylvester Stallone adaptation wasn't terribly faithful to the comic book, so director Pete Travis (
Vantage Point
) is bringing us a new movie that is. Karl Urban (who doesn't remove his helmet for the duration of the film) stars as the title character, a futuristic cop given the authority to arrest, sentence, and execute lawbreakers right on the streets. And he has no problem doing so.
Hotel Transylvania
Dracula (Adam Sandler) opens a lavish, "five-stake" resort, where monsters and their families are free to be who they are, in the lap of luxury. On his daughter's 118th birthday, Dracula invites the world's most famous monsters to the hotel to celebrate, when an ordinary guy stumbles across the hotel and falls for Drac's daughter.
House at the End of the Street
A mother and daughter move to a new town and find themselves living next door to a house where a young girl murdered her parents. When the daughter befriends the surviving son, she learns the story is far from over. Starring
Hunger Games
' Jennifer Lawrence, Elizabeth Shue, Gil Bellows, and more.
September 28
Looper
A killer who works for the mob of the future recognizes one of his targets as his future self. Starring Joseph Gordon-Levitt, Bruce Willis, and Emily Blunt. A high-concept thriller from the writer/director of
Brick
and
The Brothers Bloom
.
Savages
Pot growers Ben and Chon face off against the Mexican drug cartel who kidnapped their shared girlfriend. Directed by Oliver Stone, and starring Taylor Kitsch, Blake Lively, Aaron Johnson, John Travolta, Uma Thurman, Benicio Del Toro, Salma Hayek, Emile Hirsch, and Demian Bichir.
October 5
Frankenweenie
Tim Burton's second film of the year, a Disney production, is the animated tale of a boy who brings his beloved dog back to life — with a few "minor" adjustments. Filmed in stop-motion black & white, the voice cast includes Winona Ryder, Martin Short, Catherine O'Hara, and Martin Landau.
Taken 2
Liam Neeson's Bryan Mills and his wife (played by Famke Janssen), are taken captive by the father of one of the kidnappers from the first film. This time, it's up to his daughter Kim (Maggie Grace) to free her mom and dad, under her old man's tutelage and with an assist from her boyfriend (Luke Grimes).
October 12
Parker
Crime/thriller about a thief (Jason Statham) who lives by a code of honor that includes never stealing money from people who need it. Also starring Jennifer Lopez, Clifton Collins Jr., Wendell Pierce, Michael Chiklis. Written by John J. McLaughlin and directed by Taylor Hackford.
October 19
The Gangster Squad
A noir thriller based on the true life of mob king Mickey Cohen (Sean Penn), who ran Los Angeles' criminal underground in the 40s, even owning the police and local politicians. The only ones who dare to stand against him are a secret crew of LAPD outsiders led by John O'Mara (Josh Brolin) and Jeremy Wooters (Ryan Gosling).
Paranormal Activity 4
More paranormal, more activity. You know the drill.
October 26
I, Alex Cross
Tyler Perry steps outside of his box to portray detective Alex Cross, hero of James Patterson's bestselling empire.
Lost
's Matthew Fox co-stars as Cross' psychotic nemesis, who murders the detective's wife, leading to a one-on-one match between hunter and prey. Directed by Rob Cohen and also starring Rachel Nichols, Jean Reno, Ed Burns, Cicely Tyson, and more.
November 2
Red Dawn
A remake of the Brat Pack classic, about young adults who take up arms and use guerrilla tactics to take back their hometown when it's invaded. Instead of Chinese invaders, this time they're the more timely North Koreans. This one's been in the can for a while, but MGM has held back from releasing it for unknown reasons. Stars Chris Hemsworth, Adrianne Palicki, Josh Hutcherson, Josh Peck, Isabel Lucas, and Jeffrey Dean Morgan.
Wreck-It Ralph
Disney Animation takes a break from fairy tales to produce this story of an arcade game villain (John C. Reilly) who's spent decades being defeated by Fix-It Felix (Jack McBrayer) and grown tired of being the bad guy. So he hops through other video games in the arcade, which include titles from all eras of gaming, to prove himself as a hero. But when Ralph accidentally unleashes a deadly enemy that threatens the entire arcade, he has to realize his dream and save the day. Veteran TV animation director Rich Moore (
The Simpsons
,
Futurama
) makes his big-screen directorial debut.
November 9
Skyfall
Daniel Craig returns at last in his third big-screen adventure as James Bond. The plot is being kept tightly under wraps, but here's what we know: it involves M's past coming back to haunt her, bringing MI-6 under attack. And Bond's loyalty to M (Judi Dench) will be sorely tested along the way. Sam Mendes directs the 23rd Bond adventure, which features a phenomenal cast that includes Javier Bardem (as the bad guy), Ralph Fiennes, Naomie Harris, Albert Finney, and more.
Skyfall
is also noteworthy for being the first Craig/Bond movie not written or rewritten by Paul Haggis. Taking his place in that role is
Gladiator
's John Logan.
November 21
47 Ronin
Keanu Reeves knows Kung Fu. Again. This time he's the lone Caucasian actor in a cast of Asian martial arts masters (awkward!), playing an outcast named Kai who joins a group of outcast samurai, led by Hiroyuki Sanada. Together, these 47 ronin seek vengeance on the evil lord that murdered their master and banished them all.
Gravity
Genius director Alfonso Cuaron is back in the director's chair for the first time in six long years (dude, seriously, what's the hold up?) for a scifi character piece — that might be more than it first appears. Sandra Bullock and George Clooney star as astronauts who are on a spacewalk when their shuttle is destroyed, leaving them tethered to nothing but one another and spiraling into the blackness of space. With no chance of rescue and dwindling oxygen, the two fall into panic. But get this bit, from the film's official byline: "But the only way home may be to go further out into the terrifying expanse of space." Methinks Cuaron has something up his sleeve with this one.
Rise of the Guardians
Animated film based on a series of children's books by William Joyce, which paints Santa Claus, the Easter Bunny, the Tooth Fairy, and Jack Frost as a group of immortal superheroes. The film finds the Guardians banding together to fight an evil spirit named Pitch, who tries to take over the mortal world. Starring the voices of Chris Pine, Alec Baldwin, Hugh Jackman, Isla Fisher, and Jude Law.
December 14
The Hobbit: An Unexpected Journey
For years, it seemed like it was never going to happen. After one big behind-the-scenes drama after another (the departure of director Guillermo del Toro, union woes in New Zealand), the stars aligned at last, and Peter Jackson is finally back behind the camera to take us all back to Middle Earth. Tolkien's prequel to
Lord of the Rings
is a more lighthearted tale, which gives the filmmaker an opportunity to show us Middle Earth before the age of fear caused by Sauron's return to power. Jackson & Co. have split the book into two films, and augmented it with material from Tolkien's appendices (such as the convening of the White Council), and are bringing back many of the trilogy's actors to cameo as their younger selves. But the real action surrounds Martin Freeman's Bilbo Baggins, who's dragged on a quest alongside Gandalf and thirteen dwarves — a fateful trip that includes the introduction of Gollum, a showdown with the dragon Smaug, and the enormous Battle of Five Armies. Can't. Freaking. Wait.
December 19
Untitled Osama bin Laden Film
After her critical success with
The Hurt Locker
, director Kathryn Bigelow returns to the Middle East for another story of modern wartime. But this one is based on some of the most important real-life events of our time: the covert U.S. mission to find and kill Osama bin Laden. It's an unexpected choice for Bigelow, to go back to the War on Terror right after her last trip there, but her style lends itself perfectly to this true story. Her cast includes Joel Edgerton and Mark Strong.
December 21
Hunter Killer
Guys' guys Gerard Butler and Sam Worthington team up in this
Crimson Tide
-ish tale of a rookie submarine captain who has to work with a veteran Navy SEAL team to rescue a captive Russian president from a Russian general intent on starting World War III. Directed by Phillip Noyce, best known for his Tom Clancy adaptations.
Life of Pi
M. Night Shyamalan was once attached to bring this beloved, bestselling novel to the big screen, but it's Ang Lee who's finally making it happen. The philosophical, nigh-allegorical story involves an Indian zookeeper's son named Pi, who sets out to emigrate to North America with his family and a ship full of zoo animals. Disaster strikes and the ship sinks, but Pi survives in a lifeboat — along with a hyena, an orangutan, a wounded zebra, and an enormous Bengal tiger. When Pi reaches the coast of Mexico 227 days later, his encyclopedic knowledge of animal behavior has allowed him to survive while most of his animal companions are dead. He tells the authorities his story, but they refuse to believe it, so he tells a second, less fantastical version of his story. So which one is true?
World War Z
Brad Pitt is a UN representative assigned to write a report on the great zombie war, which recently decimated the planet. He sets out to interview survivors all over the world, gathering stories and recollections of human survivors of the events leading up to the war and what happened during it. Director Marc Forster has reportedly been given a ginormous budget to film the script from fan-favorite writer J. Michael Straczynski (
Babylon 5
), who adapted Max Brooks' revered novel. No easy feat, since the unconventional book has no straightforward narrative. There's a ton of pressure to get this one right. So how do you create a movie out of a series of disconnected, first-person reports? We'll find out this Christmas.
December 25
Django Unchained
Quentin Tarantino writes and directs this story of a German dentist turned bounty hunter (Christoph Waltz) who frees a slave named Django (Jamie Foxx) from a brutal Mississippi plantation owner and trains him as his partner. With his newfound skills, Django teams with his mentor to search for his wife (Kerry Washington).
Airborne
Mark Hamill (yes,
that
Mark Hamill) in this thriller set on an airplane that takes off in the midst of a severe snow storm. In the air, the plane suddenly tells the ground that both pilots are dead, and the passengers on board are dying one-by-one.
The Beasts of the Southern Wild
A big award winning indie that got rave reviews out of Sundance,
Southern Wild
is an unusual coming-of-age story set in a sort-of-post-apocalyptic southern Delta community called "the Bathtub." A six-year-old girl named Hushpuppy lives there with her father Wink, but when Wink contracts a strange illness, the whole world seems to react, with rising temperatures, melting ice caps, and the unleashing of a prehistoric army of creatures called aurochs. In the midst of all of this, Hushpuppy sets out alone to find her long lost mother.
Cloud Atlas
The next big thing from the Wachowski's, who are adapting the esoteric David Mitchell novel with a big-name cast headed up by Tom Hanks. The movie is broken into six segments that jump to differing eras and characters; half of these segments are being directed by the Wachowski's and half are being handled by Tom Tykwer (
Run Lola Run
). The undercurrent idea is that a single soul keeps being reincarnated to appear in all these different times, so we kind of follow his journey over time and how his different "lives" interconnect. Also starring Halle Berry, Hugh Grant, Hugo Weaving, Jim Sturgess, Jim Broadbent, Susan Sarandon, and others. (Don't be surprised if its release is pushed back to 2013.)
Cogan's Trade
Brad Pitt stars in this tale of a mob enforcer named Jackie Cogan who investigates the heist of a mob-protected poker game. Based on a 1974 novel of the same name by George V. Higgins.
The Creed of Violence
Based on a novel by Boston Teran, Leonardo DiCaprio has been circling this one for a while. In 1910, two men — an assassin and a government agent with a hidden connection to him — try to stop an organization behind an arms smuggling ring.
Grabbers
Crazy alien invasion farce set in Ireland, where natives discover that the one thing their giant, bloodsucking, tentacled invaders can't withstand is alcohol. In order to survive, the locals have to — you guessed it — get sloshed. Which, coincidentally, they're extremely good at.
John Dies at the End
The weirdest movie of 2012, guaranteed. It's a metaphysical stoner concoction that has something to do with a pair of college dropouts who get hooked on a new street drug that allows users to drift across time and dimensions with each hit. Some kind of alien invasion threat is also involved, but I couldn't tell you much more than that. Cast includes Paul Giamatti, Chase Williamson, Rob Mayes, Clancy Brown, Glynn Turman, and the brilliant Doug Jones.
Only God Forgives
The star (Ryan Gosling) and writer/director (Nicolas Winding Refn) of
Drive
pair up again for the story of a Bangkok police lieutenant and a gangster, who settle their differences in a Thai-boxing match. The real buzz on this one surrounds Kristin Scott Thomas playing against type as "a merciless and terrifying mafia godmother."
Red Lights
Rodrigo Cortes, writer/director of the Ryan Reynolds thriller
Buried
, returns with another unconventional thriller about the world of paranormal investigation. Sigourney Weaver and her assistant Cillian Murphy play famous investigators who routinely disprove the paranormal claims of those who call on them. Robert De Niro is an infamous psychic who disappeared in the 70s and resurfaces now — and who people have a habit of dying around. A battle of wits ensues. Word out of Sundance is that Cortes made a solid thriller until its final moments, where he botched the ending.
Robot and Frank
Another award-winning indie Sundance hit, this one was picked up by Sony and Samuel Goldwyn Films for distribution sometime this year. Frank Langella stars as a curmudgeon named Frank, a former jewel thief who gets his groove back with an assist from the robot his children buy him as a caretaker.
Seven Psychopaths
The star (Colin Farrell) and director (Martin McDonagh) of
In Bruges
re-team for this film about gangsters, dogs, and psychopaths, where a screenwriter gets caught up in a friend's plot to kidnap a dog. The eccentric cast includes Woody Harrelson, Sam Rockwell, Christopher Walken, Abbie Cornish, Tom Waits, and Kevin Corrigan.
Spaceless
The story of an assassin who wakes up inside a spacesuit tumbling helplessly through space, with a computer designed to keep him company until his air runs out. He must try to solve the mystery of his death, which began when he broke into an orbiting space station to carry out a hit. But the man soon begins to question his reality, unsure if he is succumbing to madness or in an artificially created environment. Directed by Cary Fukunaga. Current status of this one is unknown; no actors have been announced or production started, so it very well could slip into 2013.
Under the Skin
Jonathan Glazer, the director of
Sexy Beast
, heads into science fiction, taking a premise that could've come right out of the 70s and turning it on its head. Scarlett Johansson stars as a voraciously sexy alien in human form who preys on human men. The twist comes when she, over time, is fascinated and changed by the complexity of human beings. Her alien resolve weakening, she winds up as a kind of defender of mankind, standing against her own kind.
V/H/S
A horror anthology with segments directed by six different directors. Involves a group of
Jackass
-style idiots turned criminals who are hired to retrieve a VHS tape from a rundown house in the middle of nowhere. There, they find huge stacks of video cassettes that must be sorted through to find the right one. But the tapes hold a series of horrifying videos. One particularly gruesome sequence caused a man to feint at an early screening.
Have something to tell us about this article?
Gaming Trailers