The movies we watch when we're young stay with us for life, both summer blockbusters and magical Christmas tales alike. Whether it's the swashbuckling adventures of Madagascar (2005), the romance of Disney's Beauty and the Beast (1991), the fun and frolics of superheroes in the Incredibles (2004), or the charm of Lady and the Tramp (1955), everyone has their own particular favourite. But which are the animated films that have been most successful? Which have stormed the box offices globally and earned themselves a place in the top five grossing animated films of all time? Let's take a look at how the figures stack up.
Number 1: Frozen: $1,276,480,335
Although Frozen isn't the top ranking film domestically in the U.S (where it comes fourth), worldwide it broke the records. Frozen, tells the story of two sisters, Elsa and Anna, princesses almost torn apart by Elsa's extraordinary ability to freeze people and objects at will. Released by Disney in November 2013, the film took $243,390 during its opening weekend, and is one of a series of major successes for Disney, who, as market experts like IG have observed, saw its profits increase to a huge $13 billion during 2014.
Number 2: Toy Story 3: $1,063,171,911
A favourite that kids just can't get enough of, the Toy Story franchise ended with Toy Story 3, released by Buena Vista in 2010. In the story, Woody, Buzz Lightyear and gang are dismayed to end up in a day-care centre when Andy, their owner grows up. They escape amidst much adventure. During its opening weekend, the film took the highest amount on this top five list – $110,307,189.
Number 3: The Lion King: $987,483,777
Another runaway Disney success and a tear-jerker from start to finish, The Lion King is all about little lion cub Simba who grows to be a hero king who must defeat his evil uncle and reclaim his father's rightful land. When the film was released in 1994, it took a relatively modest $1,586,753 during its opening weekend.
Number 4: Finding Nemo: $936,743,261
Another film with a father / son relationship at its core, Finding Nemo is the underwater story of protective clown fish Marlin whose little boy Nemo swims too close to the ocean's surface, is captured by a diver and enjoys a whirlwind of adventures before eventually making his way home. This little orange fish made a respectable $70,251,710 for Buena Vista during its opening weekend, which was in May 2003.
Number 5: Shrek 2: $919,838,758 million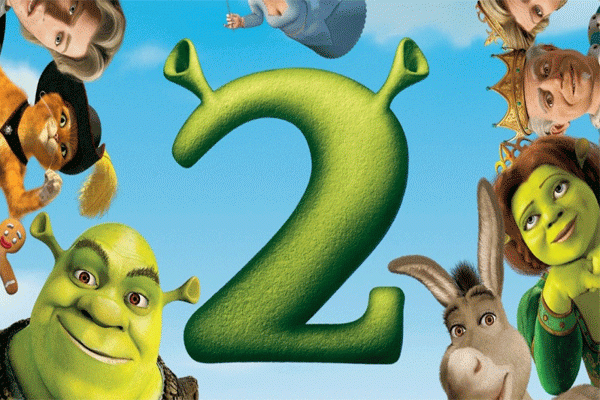 This animation sees big, green friendly ogre Shrek and his new bride Fiona face the wrath of her parents, who have no idea their beautiful daughter has married a beast. The film made an astounding $919,838,758 million worldwide for Dreamworks, putting it at fifth on this list. However, domestically it was the highest earner, taking $441,226,2467.
Each of these films is an animated masterpiece that deserves recognition for both creativity and box office success. Which animated film will be next to break box office records, and whether it will be a sequel or an original remains to be seen, but we'll certainly be looking forward to watching with the kids.
Related Topics
Gaming Trailers