We're still three years away from its release, but Marvel fans and inside sources are already discussing the plot of Avengers: Secret Wars, including the possible main villain, The Beyonder, and the narrative revolving around a time heist set in the multiverse, similar to Avengers: Endgame.
Secret Wars will be preceded by Avengers: The Kang Dynasty, which is thought to follow the iconic comic book by Kurt Busiek and feature the "Kang War" led by Jonathan Majors' antagonist.
Shang Chi and the Legend of the Ten Rings director, Destin Daniel Cretton, will helm Kang Dynasty, but the jury is still out on who will direct Secret Wars, however, it is rumored to be between The Russo Brothers and Ryan Coogler. Doctor Strange in the Multiverse of Madness and Loki writer, Michael Waldron, will pen the script for Secret Wars. 
Avengers: Secret Wars Plot Theory Suggests Multiverse Time Heist
There's a new theory going around that Avengers: Secret Wars will mirror the time heist integral to the narrative of Avengers: Endgame – except it will take place in the multiverse.
Shared by YouTube channel, Heavy Spoilers, on their Twitter page, the creator stated that they've "heard" Secret Wars will follow a similar plot.
The rumor reads that instead of the Avengers traveling back in time to different "key points" in the MCU timeline, they will be journeying to "key universes" within the multiverse.
This should ring a bell to Marvel comic-book readers, as this theory seems to take heaps of inspiration from Jonathan Hickman's 2015 comic-book event under the same title.
Multiverse of Madness introduced the idea of different character variants existing in parallel universes, and the Secret Wars plot could be working towards uniting a team of multiverse Avengers to take on a big threat – potentially Doctor Doom.
Marvel Fans Get Carried Away With Secret Wars Cameos
Since Secret Wars will be the largest Marvel movie to date – in terms of ensemble cast size and predicted to beat the likes of Avengers: Infinity War and Avengers: Endgame – fans have been getting carried away with their cameo draft.
More contained rumors speculate the return of Robert Downey Jr.'s Tony Stark, a.k.a. Iron Man, and Scarlett Johansson's Natasha Romanoff, a.k.a. Black Widow. Despite both of these characters perishing in past movies, the existence of the multiverse could make their comeback possible.
Slightly more farfetched cameos include the appearance of Bryan Cranston's Walter White from Breaking Bad, Steve Carell's five minutes as Michael Scott from The Office, and even Beast Gohan from Dragon Ball Z.
All to be taken in jest, of course.
Marvel's 2023 Release Schedule
Ant-Man and the Wasp: Quantumania will release on February 17, 2023, which is the first Marvel project confirmed to release this year and the first installment of the MCU's Phase 5.
Secret Invasion is a six-part miniseries following Samuel L. Jackson's Nick Fury and Ben Mendelsohn's Talos as they attempt to put a stop to the Skrulls' mass infiltration, and it will follow Quantimanium on the 2023 schedule.
What If…? Season 2 was originally slated for a 2022 release but was delayed until 2023 with no release window in Phase 5 or 6 yet.
Below, we have included a full Marvel release schedule for 2023:
Ant-Man and the Wasp: Quantumania – February 17, 2023
Secret Invasion – 2023
What If…? Season 2 – Early 2023
Guardians of the Galaxy Vol. 3 – May 5, 2023
Echo – Summer 2023
Loki: Season 2 – Summer 2023
The Marvels – July 28, 2023
Ironheart – Fall 2023
X-Men '97 – Fall 2023
Agatha: Coven of Chaos – Winter 2023/24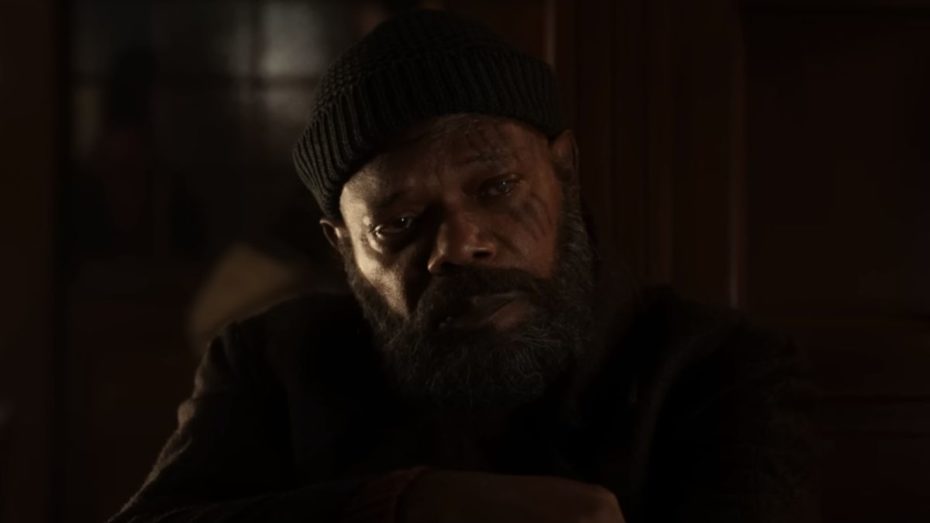 By Jo Craig – [email protected]
Avengers: Secret Wars is scheduled to release on May 1, 2026.
Related Topics
Have something to tell us about this article?
Let us know
Gaming Trailers