Futurama has seen its central characters love and lose a number of times across the series' history, with most of the relationships beginning and concluding in a single episode. However, this isn't the case for the show's most loveable character of all.
For many Futurama fans, there will always be a special place in their hearts for Zoidberg, the loyal doctor aboard the Planet Express crew. He has been in the series ever since the second episode and Billy West perfectly brought the character to life hilariously on day one with his pitch-perfect voice performance.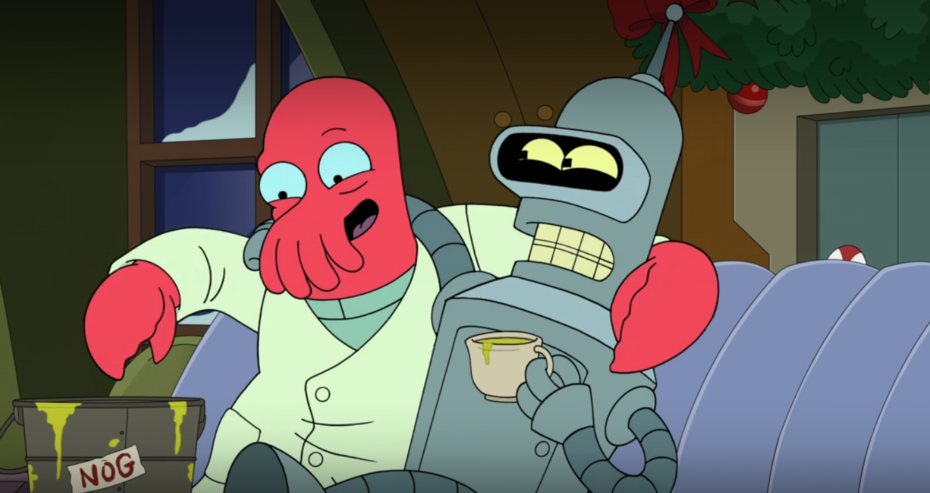 Hulu and Disney+ recently resurrected the animated sci-fi for season 11, which has already covered the likes of Bitcoin and COVID-19. Episode 6, I Know What You Did Next Xmas, steers away from the social commentary to offer a more laidback approach, packaged as a holiday special to remember.
What you will remember when watching, on the other hand, is Zoidberg's girlfriend. When the professor tells the gang they can spend Xmas with their loved ones, it's established that Zoidberg and Bender don't have anybody they can share it with.
"I like the new Futurama episode but I can't help but note that Zoidberg does have relatives and a girlfriend," one fan tweeted, referencing Zoidberg's girlfriend Marianne (voiced by Emilia Clarke) from Stench and Stenchibility, the penultimate episode of season 10. The episode was followed by Meanwhile, which marked the beginning of a ten-year absence in response to the series' second cancellation.
"So what actually happened to Zoidberg's new girlfriend between the old series ending and the new Hulu stream?" another asked. "I just want our favorite giant crab man to be happy."
One weighed in "My ONLY complaint about this week's Futurama episode is that Zoidberg's girlfriend is gone. Let the crab keep a win!"
Similarly, another asked "Didn't Zoidberg get a girlfriend last season? Why wouldn't he spend Xmas with her?"
Plenty of fans have continued to ask after seeing the Xmas special. "Please don't tell me Zoidberg and his girlfriend have broken up. Because that's not the reality I want to live in. "
Recapping the season 10 installment, Zoidberg struggles to date due to his stench. However, he discovers that a woman named Marianne he earlier bought flowers from is unable to smell him at all.
His smell foils Roberto's plans to rob her and, as a token of her appreciation, she agrees to meet up with him outside of work. She confides in Zoidberg that she's always wished to be able to smell the flowers that she sells, which compels Zoidberg to give her a nose transplant.
After the procedure, she finds that she hates the smell of flowers but likes Zoidberg's smell, saying she likes him and therefore enjoys his smell. The pair continue dating and we depart on them when she drives a garbage truck to his dumpster home. "I've got a new job… I'm going to have to dump you." She's not referring to a breakup though, only to cleaning out his dumpster. The pair kiss and the episode ends with them happily still together.
After that, it's no surprise that audiences are let down by her omission. Where could she be? Perhaps future episodes will follow up the unfinished Marianne storyline. We sure hope so, let Zoidberg be happy!
Related Topics
Gaming Trailers