There are some characters that audiences wish to protect at all costs. You can throw anything you want at others, but this one? Stay away from them. It's perhaps a testament to Stranger Things' sweeping creative team that there are plenty of favorites that have demanded such a high level of fandom. That being said, you'll often find that the fanbase is most protective of Steve 'babysitter' Harrington, and for good reason.
Played by American actor Joe Keery, Steve was a recurring character in Stranger Things season 1, and it's hilarious to remember what the majority of viewers thought of him back then. He was introduced as Nancy's boyfriend, and to put it bluntly… he was kind of the worst.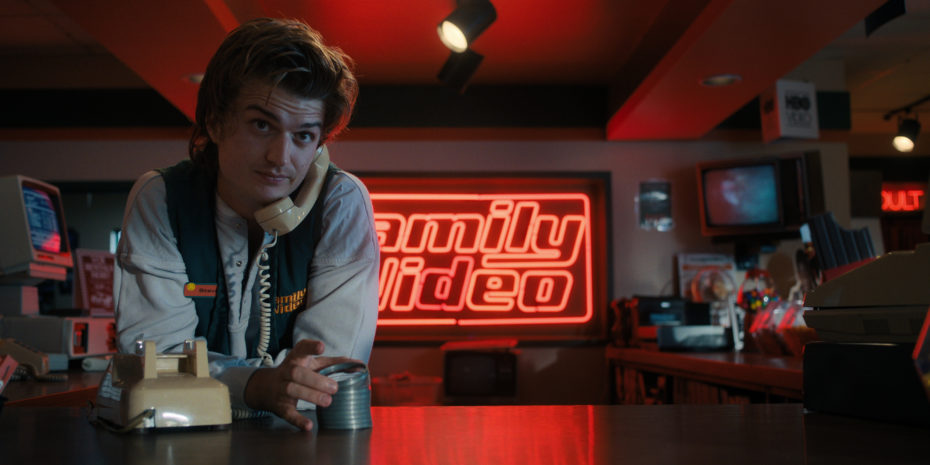 He was a bully who constantly stood in the way of Jonathan and Nancy being together, who fans shipped from the start but would later reevaluate as the seasons progressed. One of the most popular jocks at school, Steve had adopted the smug nickname King Steve, hailed by the school as unofficial royalty.
While the nickname carries the obvious connotations of him being a ruler over his peers, there's a more subtle nod that makes it absolutely perfect: it's a nod to Stephen King, essentially the biggest influence on Stranger Things imaginable.
King Steve, Steve King, Stephen King —you can't unsee it, or unhear it, rather.
If you think of the extent that Stranger Things fans adore Steve, the 75-year-old American author is idolized that much by literary horror fans multiplied by a million. Often referred to as "The King of Horror", he has written such iconic works as IT, The Shining, Pet Sematary, The Stand, Misery, and more.
Of course, he's become well known for cinematic adaptations of his work too, with the likes of Stanley Kubrick and Frank Darabont having brought his terrifying tales to the screen.
There are so many allusions to Stephen King's work throughout Stranger Things that his fans will be able to recognize—there's even a scene of a guard reading Cujo—but above all, King simply feels infused into the DNA of what the Duffer brothers' series is and stands for.
The show's co-creators, Matt and Ross Duffer, have been vocal about the extent to which Stephen King influences their iconic series, drawing particular attention to the inspiration of IT, the writer's grandiose 1986 novel, famous for unleashing Pennywise the Clown into popular culture.
"It's probably IT for both of us," Ross explained when asked by The Hollywood Reporter what the pair's most formative encounter with King was.
"It's the big one, and IT is obviously a huge inspiration for the show. That's probably the biggest. I think just because we're the age of those characters when we're reading it, so it's not that his other books aren't amazing, they were."
Matt added: "I love that people are picking up so strong on the King, I guess we weren't that subtle about it. It's so funny, you think you're being subtle about certain references, and like, 'No, we're pretty on the nose.'"
The King of Horror himself has also praised Stranger Things on numerous occasions, and Matt explained that he was so humbled he was "trying not to cry" when he first heard the feedback.
With season 5 incoming, it's safe to say that the Stephen King references won't stop, and who in their right mind would want them to?
Stranger Things is streaming exclusively on Netflix.
Related Topics
Gaming Trailers