There have been countless recurring guest characters in Friends over the course of ten seasons. Here's what eight of the most beloved ones are up to now in 2023.
David Schwimmer, Jennifer Aniston, Matthew Perry, Courteney Cox, Lisa Kudrow, and Matt LeBlanc became household names in the 1990s after starring in the smash hit sitcom, Friends. Fans got to witness the super six grow in real life and in the TV world, as the group navigated the pitfalls of modern-day life, from relationships to parenthood and careers. Of course, Friends wouldn't have been what it was without many of the legendary cameos that appeared over the course of the show. Brad Pitt, Reese Witherspoon, Bruce Willis, Danny DeVito, and countless others graced the show with their presence, but there were also many less famous recurring characters that still made their mark. So what are they up to now?
8 fan favorite Friends recurring characters – where are they now?
1. Tag Jones – played by Eddie Cahill
Tag Jones – aka Eddie Cahill – was the jarringly attractive assistant Rachel hired as her assistant at Ralph Lauren in Season 7, despite the fact the most impressive part of his resume was that he'd worked "two whole summers at T.G.I. Friday's". Rachel and Tag quickly developed a romantic relationship but it fizzled out on Rachel's 30th birthday when she realised Tag wasn't mature enough and she wanted something more serious.
After appearing on Friends from 2000-2001, Cahill went on to appear in 197 episodes of CSI: NY as Don Flack before starring in the science-fiction mystery drama Under the Dome, based on Stephen King's 2009 novel.
Cahill was cast as the male lead in the 2016 ABC legal drama Conviction and also appeared in CBS's NCIS: New Orleans in 2019. His most recent TV appearance was in 2023 in Blue Bloods, where he played Chief Paul Gallagher in Season 13, Episode 10.
2. Elizabeth Stevens – played by Alexandra Holden
Elizabeth Stevens was Ross's student girlfriend in Season 6. The unlikely couple decided to keep their relationship secret following the discovery that it was somewhat 'taboo' for a professor to date a student.
Elizabeth's storyline was closely linked to one of Friends' best ever cameos, as Bruce Willis played her stoic father Paul.
Alexandra Holden played Elizabeth and has gone on to appear in a number of films and TV shows. Her credits include films such as Drop Dead Gorgeous (1999), Sugar & Spice (2001), The Hot Chick (2002), Wishcraft (2002), and Dead End (2003). She has also had recurring roles in TV series such as Ally McBeal, Friday Night Lights, Franklin & Bash, and Rizzoli & Isles. Her most recent credit came in 2022 with the move Other Monsters.
3. Charlie Wheeler – played by Aisha Tyler
Paleontology professor Charlie Wheeler dated not one, but two members of the Friends group, after brief flings with both Joey and Ross. Ultimately, though, neither Joey nor Ross had won enough Nobel prizes to satisfy Charlie's needs, and she eventually got back with two-time Nobel prize-winning ex-boyfriend, Benjamin Hobart.
Since appearing on the show, actress Aisha Tyler has become an award-winning director, comedian, New York Times bestselling author, podcaster, and activist. The 52-year-old is a multiple award-winning voice actor for Archer (2009), and won a Daytime Emmy Award for Outstanding Entertainment Talk Show Host for CBS's The Talk.
In 2013, Aisha took over for Drew Carey as host of the rebooted improvisational comedy series Whose Line Is It Anyway?, and she has directed several episodes of TV, including Fear the Walking Dead (2015), and Roswell, New Mexico (2019).
In 2023 she appeared as June in the AppleTV+ miniseries The Last Thing He Told Me.
4. Frank Buffay Jr – played by Giovanni Ribisi
Giovanni Ribisi played Phoebe and twin sister Ursula's half-brother Frank in the series, who married his home economics teacher, Alice (Debra Jo Rupp). Despite their 26-year age gap, Frank and Alice got married, and Phoebe went on to be a surrogate for their triplets, Frank Jr. Jr., Leslie, and Chandler.
Ribisi has had a number of starring roles both during and after Friends, including X-Files (1996), Sneaky Pete (2015–2019), Saving Private Ryan (1998), Lost in Translation (2003), Gardener of Eden (2007), Avatar (2009), The Rum Diary (2011), Ted (2012), Contraband (2012), Selma (2014), and A Million Ways to Die in the West (2014).
In 2023, Giovanni appeared in the Showtime miniseries Waco: The Aftermath. In 2022 he starred in the blockbuster movie Avatar: The Way of Water as Parker Selfridge, and is set to reprise his role in the three planned sequels.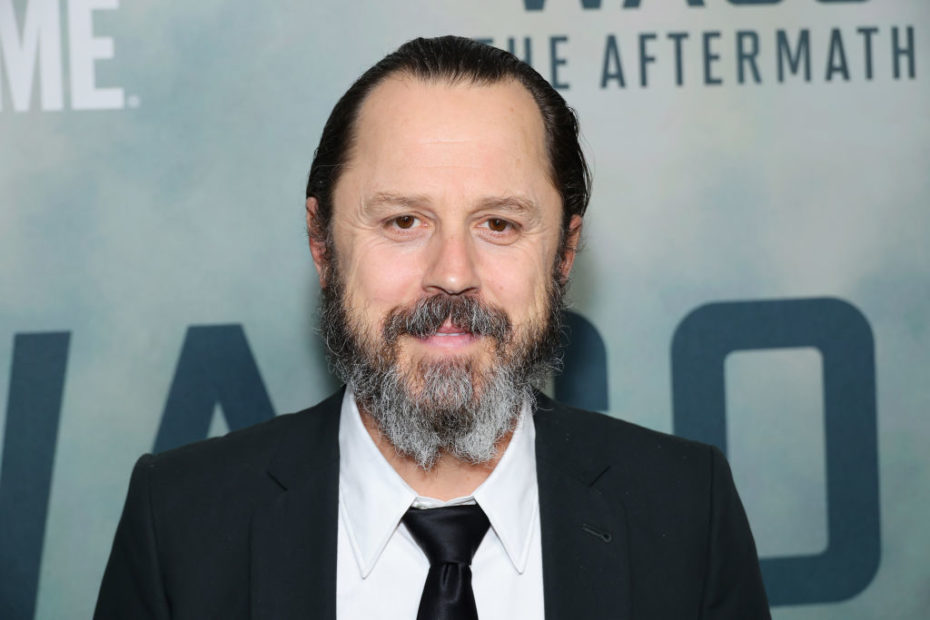 5. Janice Litman-Goralnik (née Hosenstein) – played by Maggie Wheeler
Janice is perhaps the recurring character of all recurring characters in Friends, with actress Maggie Wheeler playing the ex-girlfriend of Chandler who always seems to turn up when you least expect it.
She appeared at least once in each season, and her 19 episodes tie her for third most frequent guest appearances, level with Christina Pickles (Judy Geller) and behind Elliot Gould (Jack Geller, 20 episodes) and James Michael Tyler (Gunther, 150 episodes).
Wheeler has appeared on Ellen, Everybody Loves Raymond, Drake & Josh, ER, The X-Files, The War at Home, Will & Grace, Jack and Jill, How I Met Your Mother and Curb Your Enthusiasm.
She also appeared on Friends: The Reunion in 2021 as herself.
6. Eddie Menuek – played by Adam Goldberg
Adam Goldberg only appeared in three episodes of Friends in 1996, playing Eddie Menuek, the rather unhinged roommate of Chandler who slowly but surely went off the rails before moving out.
After appearing on Friends, Goldberg starred in Saving Private Ryan (1998), A Beautiful Mind (2001), Zodiac (2007), four episodes of Entourage (2007) and the first season of Fargo. Weirdly, he also appeared in nine episodes of Friends spinoff Joey as a completely different character named Jimmy.
He currently stars opposite Queen Latifah on CBS' The Equalizer.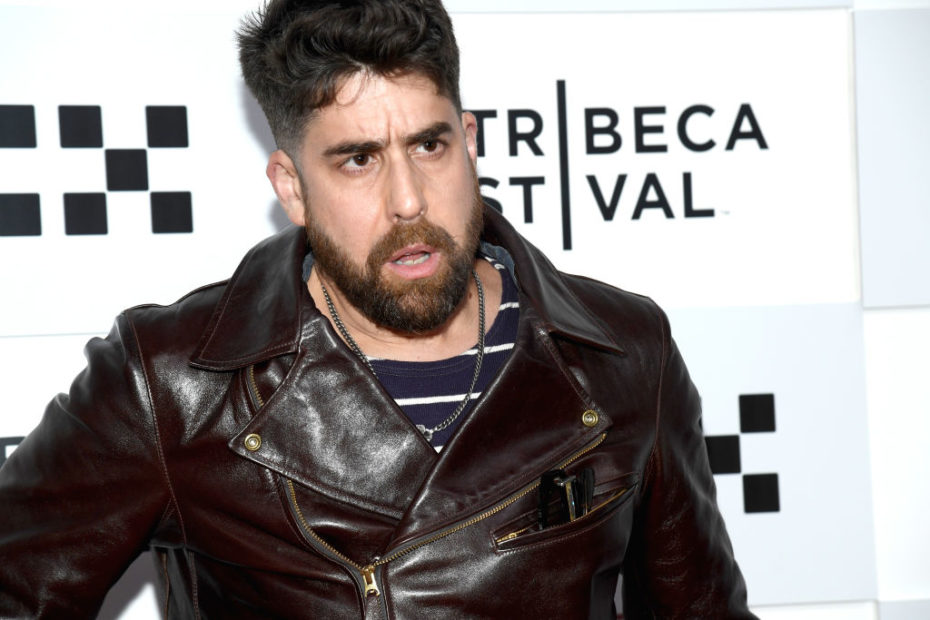 7. Ben Geller – played by Cole Sprouse
Ben Geller is the son of Ross and his ex-wife Carol and was born after Carol and Ross' divorce was completed. He lived with his mother and her wife Susan Bunch, and has been played by several actors throughout the show's run.
Ben is played as an infant by Michael Gunderson, by twin brothers Charles Thomas Allen and John Christoper Allen from Seasons 3 to 5, and by Cole Sprouse from Seasons 6 to 8.
Not much is known about the other actors who played Ben, but Cole Sprouse went on to star in the Disney Channel series The Suite Life of Zack & Cody (2005–2008) and its spin-off series The Suite Life on Deck (2008–2011) with twin brother Dylan.
In 2017, Sprouse began starring as Jughead Jones on The CW television series Riverdale and is set to appear in the upcoming American horror comedy film, Lisa Frankenstein.
8. Mike Hannigan -played by Paul Rudd
Mike Hannigan, played by Paul Rudd, is Phoebe's third husband and appeared in seventeen episodes of Friends over the last two seasons.
When the show ended in 2004, few would have predicted that Rudd would be the one to go on and achieve the biggest post-Friends success out of all the castmates. However, he did just that, becoming a comedy staple throughout the mid-00s, appearing in Anchorman: The Legend of Ron Burgundy (2004), The 40-Year-Old Virgin (2005), Knocked Up (2007), I Love You Man (2009), This Is 40 (2012), and Ghostbusters: Afterlife (2021).
He has appeared in many hit TV series, including Living With Yourself (2019), and The Shrink Next Door (2021). Rudd entered the Marvel Cinematic Universe (MCU) in 2015, playing Ant-Man in Ant-Man (2015), Ant-Man and the Wasp (2018), Avengers: Endgame (2019) and Ant-Man and the Wasp: Quantumania (2023).
Related Topics
Gaming Trailers