The first trailer for the anniversary special, Mighty Morphin Power Rangers: Once & Always, dropped from Netflix yesterday, and fans want to know if the late Jason David Frank, who played the White Ranger, will be in it and we also introduce you to the cast.
Mighty Morphin Power Rangers first premiered in August 1993 serving as a western adaptation of the Japanese television series, Kyoryu Sentai Zyuranger – the 16th installment of Toei's Super Sentai franchise.
Directed by Charlie Haskell and written by Becca Barnes and Alwyn Dale for Netflix, Mighty Morphin Power Rangers: Once & Always follows the returning superheroes in a stand-alone web special to celebrate the 30th anniversary of the 90s show and the overall Power Rangers franchise.
Is Jason David Frank in Once & Always?
No, Jason David Frank will not be appearing in Once & Always, in any capacity, it seems.
The actor portrayed the White Ranger, White Ninja Ranger, Red Zeo Ranger, Red Turbo Ranger, Black Dino Thunder Ranger, Lord Drakkon, and the Green Ranger.
Frank passed away back in November 2022 at 49 years old, however, filming for the reunion began before his death, but the actor opted out.
During a Facebook live stream back in May 2022 (via Yahoo!), Frank confirmed that he would not be a part of the anniversary special.
The actor explained that he had "done enough for the Power Rangers brand," and was solely focused on completing his last movie, Legend of the White Dragon – a crowdfunded project by director Aaron Schoenke.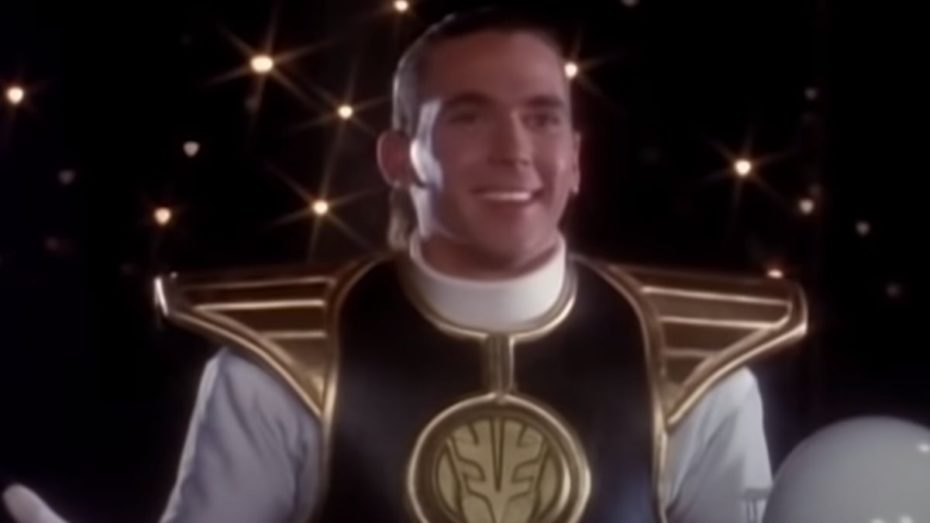 Frank receives dedication alongside Thuy Trang
Both Frank and the original Yellow Ranger, Thuy Trang, received a dedication when the project was first announced.
Trang passed away in September 2021 at 27 years old after a fatal car crash that also claimed the life of model, Angela Rockwood.
In a press release by Entertainment One, the company outlined the premise and returning cast members, alongside acknowledging the late actors:
"Hasbro, eOne and Power Rangers are honored to dedicate Mighty Morphin Power Rangers: Once & Always to late Mighty Morphin cast members Thuy Trang and Jason David Frank."
Despite Frank's absence from the special, Trang will appear at some point in the plot within a photo only.
Meet the Power Rangers: Once & Always cast
Returning from the original first generation of the Mighty Morphin Power Rangers show are Walter Jones and David Yost, who portrayed the Black and Blue Rangers respectively.
Steve Cardenas returns as the second-generation Red Ranger, who took over from Austin St. John, and second-generation Pink Ranger, Catherine Sutherland, who took over the mantle from Amy Jo Johnson.
Below, we have listed the cast members of Once & Always that we know so far:
Walter Jones – Zack Taylor (Black Ranger)
David Yost – Billy Cranston (Blue Ranger)
Steve Cardenas – Rocky DeSantos (Red Ranger)
Catherine Sutherland – Katherine "Kat" Hillard (Pink Ranger)
Johnny Yong Bosch – Adam Park
Karan Ashley – Aisha Campbell
Charlie Kersh – Minh Kwan
Richard Steven Horvitz – Alpha 5 (voice)
Barbara Goodson – Rita Repulsa
By Jo Craig – [email protected]
Mighty Morphin Power Rangers: Once & Always will release on April 19, 2023, on Netflix.
Related Topics
Gaming Trailers