NieR: Automata release date for English anime dub finally confirmed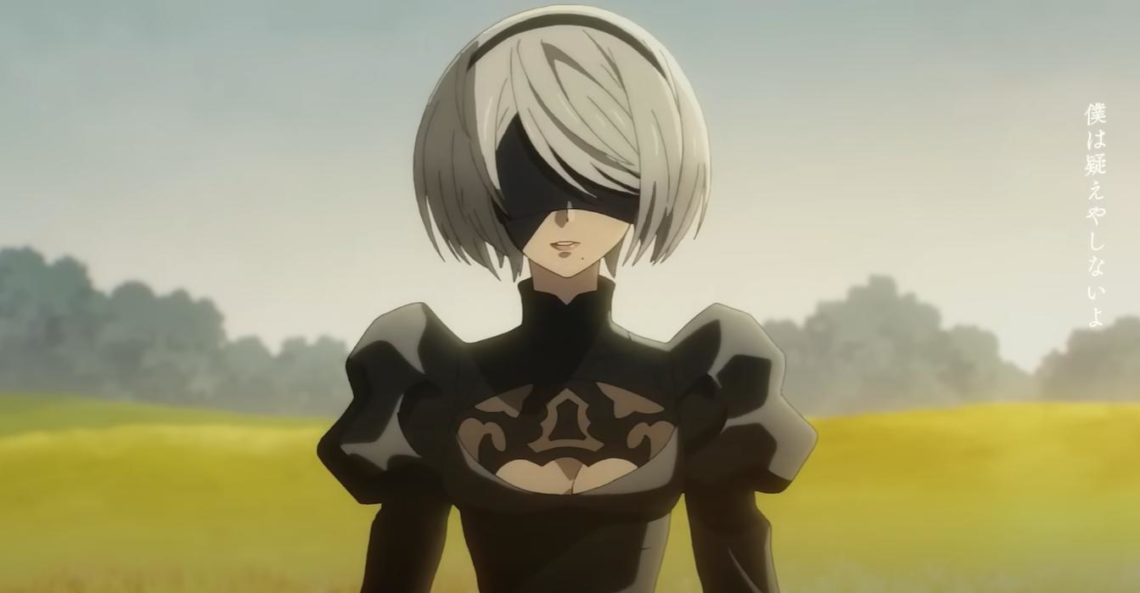 After an exhausting wait, the OTT streaming release date has finally been confirmed for the NieR: Automata Ver1.1a anime adaptation.
Aside from the working conditions of the production staff and voice cast, the main issue for the modern anime industry remains accessibility.
For the most part with western audiences, this comes through access to the English dubbing of different shows; with fans of the NieR: Automata Ver1.1.a anime series having shown extreme patience in the two-month wait for the dub.
The good news is that Crunchyroll has finally confirmed the release date for the NieR: Automata Ver1.1.a anime series' English dub.
NieR: Automata English dub release date confirmed
The Nier: Automata Ver1.1.a anime adaptation will finally premiere its English dub on Saturday, March 18.
Whilst a specific release time has not yet been shared, the dubbing is expected to release alongside new episodes of the original subbed version at the following international times:
Pacific Time – 10:30 PM
Eastern Time – 1:30 PM
British Time – 5:30 PM
European Time – 6:30 PM
India Time – 11 PM
Philippine Time – 1:30 AM
Australia Eastern Daylight Time – 4:30 AM
A reminder that due to daylight savings in the US, episodes will release one hour later than usual. Additionally, the NieR: Automata English dub will be eight episodes behind the Japanese sub when it premieres on March 18, meaning that fans can look forward to three more months of content.
The main voice cast includes:
2B voiced by Kira Buckland
9S voiced by Kyle McCarley
A2 voiced by Cherami Leigh
Commander voiced by Colleen O'Shaughnessey
Pascal voiced by Alexis Tipton
Adam voiced by Greg Chun
Eve voiced by Ray Chase
Lily voiced by Erica Mendez
Pod 042 voiced by D.C. Douglas
Pod 153 voiced by Abby Trott
Operator 6O voiced by Cassandra Lee Morris
Operator 21O voiced by Connor Kelly-Eiding
Amazarashi reveals the message behind anime OP
In a recent interview with Crunchyroll, Amazarashi spoke about the message behind NieR: Automata Ver1.1a's opening theme song and the creative process of producing a son for a video game-anime adaptation.
The musician explained how, "What often happens in life is that your assumptions and what you think is true is actually the opposite." Adding, "Even in the NieR: Automata world, the characters are betrayed and hurt by what they believe, and as a result they gain their own will, which I took as a metaphor for modern society becoming increasingly dominated by rationalism."
"So I wrote the song while thinking about how to deliver that message. In particular, the lyric "I'm living by killing myself" refers to how my own opinions are often swallowed up by the opinions of the people around me. I think the song questions the opinion of others while overlapping myself with the story of NieR: Automata."
Whilst Amazarashi did play the original video game before the anime series premiered earlier this year, they were aware that their music needed to match that of the classic story.
"I love the music of NieR: Automata. Keiichi Okabe and his studio MONACA's music is fantastic, and my first impression of the NieR series was fragile, lonely and beautiful music. I knew that these were important elements in building the world of NieR: Automata, so I was careful not to deviate too much with my music. amazarashi's songs are often too realistic or have a strong sense of life, so I tried not to show too much of that and instead focused on the emotionality of the music."
By Tom Llewellyn – [email protected]
Have something to tell us about this article?
Gaming Trailers