With just under a month to go before the reunion special debuts on Netflix, we have plenty of time to discuss the theories surrounding who the new Green Ranger is in Mighty Morphin Power Rangers: Once & Always. We also reveal if Jason David Frank is in the special, the original Green and White Ranger actor.
Joining returning cast members, Walter Jones, David Yost, Steve Cardenas, and more, is Rita Repulsa actor, Barbara Goodson.
Directed by Charlie Haskell and written by Becca Barnes and Alwyn Dale for Netflix, Mighty Morphin Power Rangers: Once & Always follows the returning superheroes in a stand-alone web special to celebrate the 30th anniversary of the 90s show and the overall Power Rangers franchise.
Is Jason David Frank in Power Rangers: Once & Always?
No, Jason David Frank will not be appearing in Once & Always, as the actor previously turned down the opportunity.
Frank passed away back in November 2022 at 49 years old, however, filming for the reunion began before his death and the actor declined to be in it.
During a Facebook live stream back in May 2022 (via Yahoo!), Frank confirmed that he would not be a part of the 30th anniversary special.
The actor explained that he had "done enough for the Power Rangers brand," and wanted to focus on his latest and last movie, Legend of the White Dragon – a crowdfunded project by director Aaron Schoenke.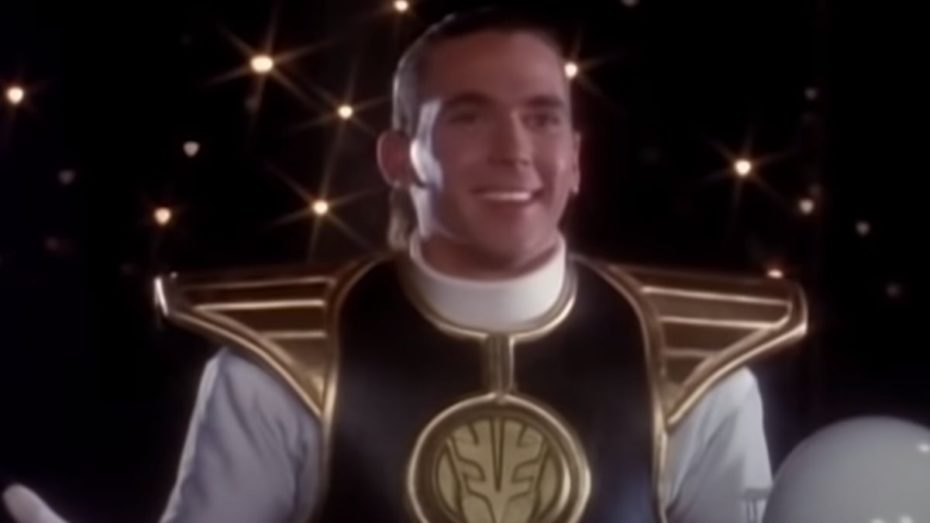 Could Matthew Cook be under the helmet?
Since Frank will likely have no appearance in the reunion, fans are hoping a new Green Ranger will be introduced without tarnishing Frank's legacy.
Many have supported the introduction of character, Matthew Cook, into the live-action reunion, which could pave the way for more stories.
Matthew is a character in Boom! Studios' comic book series of the same name and attends Angel Grove High School.
After Tommy Oliver became the White Ranger, Matthew took the Green Ranger mantle, reporting to Grace Sterling and Promethea.
What about Tommy and Katherine's son, J.J.?
Another theory is that the new Green Ranger will be Tommy Oliver and Katherine Hillard-Oliver's son, J.J.
J.J. is a Space Patrol Delta Cadet who becomes the S.P.D. Green Dragon Ranger and previously only appeared off screen.
The character's voice was heard in Episode 10, titled Dimensons in Danger, of Power Rangers Super Ninja Steel and then made a full appearance in Power Rangers: Soul of the Dragon.
Fans believe making J.J. the new Green Ranger would be a fitting tribute to Jason David Frank, and Katherine's actor, Catherine Sutherland, is already on board the reunion.
Adam Park may become the new Green Ranger
The final fan theory surrounding the Green Ranger's new identity is the possibility of the mantle being handed to a pre-existing Ranger.
Adam Park – played by Johnny Yong Bosch as the second generation Black Ranger – evolved to take on the Zeo Ranger IV Green in Zeo Rangers two years later.
Adam also takes on the mantle of the Green Turbo Ranger in Power Rangers Turbo, giving him two appearances as a Green Ranger in different evolutions.
Since Bosch delivers a small cameo in the Netflix reunion, fans are wondering if he will surprise viewers by becoming the new Green Ranger.
Could the Green Ranger in the trailer just be a flashback?
The Green Ranger appears twice in the Once & Always trailer, both times with his fellow Rangers fighting Rita's enemies.
There is a chance that this footage is simply flashbacks to the original series, and we'll never actually see a face beneath the helmet, leaving us to assume this is Frank's portrayal of Tommy Oliver.
A Twitter user pointed out that the Pink Ranger appearing bedise the Green Ranger is shorter than Sutherland's second gen portrayal, leading us to believe that this is meant to be Amy Jo Johnson's Kimberly Hart, thus proving the flashback theory.  
By Jo Craig – [email protected]
Mighty Morphin Power Rangers: Once & Always will release on April 19, 2023, on Netflix.
Related Topics
Have something to tell us about this article?
Let us know
Gaming Trailers