New teasers for Ahsoka show Rosario Dawson's character training Sabine Wren as a Jedi which opens a huge plot hole in The Mandalorian season 2.
The upcoming Ahsoka series is surrounded by an air of mystery as a number of its trailers and TV spots have prompted numerous questions and theories and one key story arc in the Disney+ show seems to create a gaping plot hole in fellow Star Wars series, The Mandalorian.
Ahsoka trained Sabine and served as her master
The main trailer for Ahsoka revealed that the titular character once provided Jedi training to the Mandalorian Sabine Wren and served as her master.
Since then, numerous TV spots have expanded on this slightly, revealing new details and showing off scenes such as the pair sparring together using sticks instead of lightsabers.
Ahsoka training Sabine opens gaping Mandalorian plot hole
The fact that Ahsoka once trained Sabine to become a Jedi seemingly opens a plot hole in The Mandalorian as Rosario Dawson's character previously refused to train Grogu.
In season 2's fifth episode, The Jedi, Mando and Grogu tracked down Ahsoka in the hopes that she would train the child in the ways of the Force.
However, she declined Mando's request, claiming that Grogu's attachment to the Mandalorian would make him vulnerable to his fears and anger.
She worried that Grogu might suffer a similar fate to her own master, Anakin Skywalker, who turned to the dark side and committed acts of unspeakable evil meaning she was reluctant to start the infant Jedi on that path.
The issue here, however, is that Ahsoka seemingly didn't have the same qualms about training Sabine, despite her own attachment to Ezra Bridger, who the pair began searching for following the Star Wars Rebels finale. While Sabine and Ezra's relationship never strayed beyond a platonic friendship, there was always an undercurrent that their feelings for one another were a little stronger.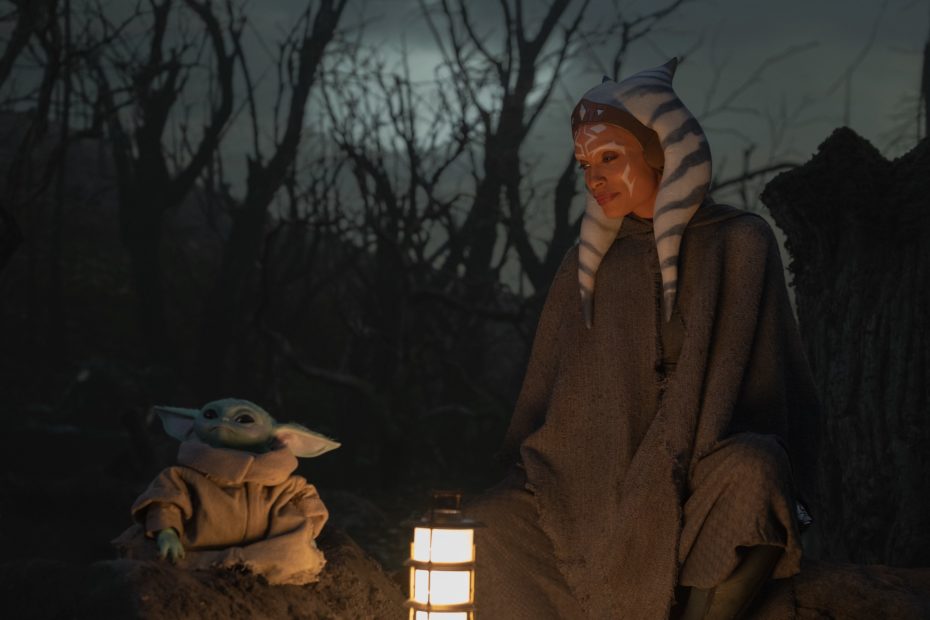 How the Ahsoka series could address this
There are several possible reasons why Ahsoka could be going back to train Sabine.
The first and most pressing is the fact that, as far as we're aware, Sabine is not Force-sensitive as she never showed signs of an affinity to the Force during Star Wars Rebels.
If this remains the case in the upcoming series, then Ahsoka could potentially have less fear of Sabine becoming evil as she is not able to fall to the dark side of the Force.
Another reason why Ahsoka has returned to train Sabine could lie in Luke Skywalker and how he was willing to train Grogu even if Ahsoka wasn't. During The Book of Boba Fett, we saw that Ahsoka spent time with Luke and studied his training of Grogu.
Perhaps after seeing Grogu succeed in his training and further honing his Force abilities despite missing his Mandalorian father figure, she was inspired to give training Sabine another shot.
And finally, the Force TV spot for Ahsoka all but confirms the already-rumored appearance of Hayden Christensen as Anakin Skywalker in the series. Whether he appears in flashback or as a Force ghost, perhaps Anakin could be the one to offer Ahsoka the words of wisdom needed to restart Sabine's training – regardless if she's Force-sensitive or not.
Ahsoka is scheduled to arrive on Disney+ with its first two episodes on Wednesday, August 23, 2023.
Related Topics
Gaming Trailers
Trailers Are Currently Unavailable.