There's no better way for a Pokemon TCG collector to start the year than by chasing a holy grail Mewtwo and we cover the best and most expensive cards in the Crown Zenith set.
The Pokemon TCG Crown Zenith card list offers 230 finds with prints featured in the Japanese VSTAR Universe expansion, the VSTAR Special Set, the Paradigm Trigger expansion, and the Incandescene Arcana subset.
Pokemon TCG Crown Zenith is scheduled to release on Friday, January 20, 2023, offering the usual ETBs, booster boxes, and blister packs alongside five mini tins.
Crown Zenith Most Expensive Card List
**All estimated prices have been taken from TCG Player at the time of writing and are subject to change**
Hatterene VMAX $39.49
Irida $49.90
Leafeon VSTAR $59.98
Glaceon VSTAR $79.94
Raikou V $99.95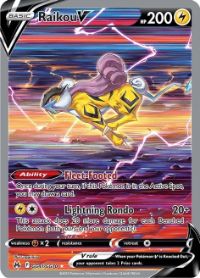 Suicune V $99.99
Deoxys VMAX $99.94
Deoxys VSTAR $99.94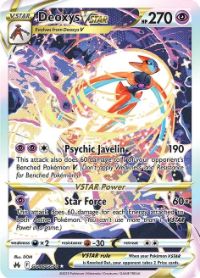 Cynthia's Ambition $149.94
Mewtwo VSTAR $199.94
Crown Zenith Best Cards
Keldeo
Seeing the northern lights expand over this full art makes an extremely eye-catching card in the set for little Keldeo.
Hisuian Samurott V
Flaunting a beautiful Japanese watercolor style, Samurott mindfully gazing out over the lake is a work of art.
Pikachu
This playful Pikachu card will be a joy to come across and the muted colors framed by the yellow edge are particularly pleasing to look at.
Dunsparce
There's plenty to find in this Dunsparce full art, who is sleeping in his trainer's bedroom, and the card definitely brings an air of nostalgia.
Zacian V
Finally, this Zacian artwork is something you'd expect to find in a Pokemon hall of fame with its stained glass window effect.
By Jo Craig – [email protected]
Related Topics
Have something to tell us about this article?
Let us know
Gaming Trailers