If you're tired of post-apocalyptic dramas or whodunnits, then this new dark comedy may be the investment for you. We confirm The Consultant tv series' release time on Amazon Prime, release date, and introduce you to the cast of the upcoming show.
The first episode of the workplace tv series is being directed by Matt Shakman, who is known for helming Marvel's WandaVision and will direct the upcoming Fantastic Four movie.
Created by Tony Basgallop for Amazon Prime Video, the dark comedy thriller, The Consultant, is based on a novel of the same name by Bentley Little, following the ambiguous consultant, Regus Patoff, who begins to aid CompWare's merger before infiltrating himself as the company's leader.
The Consultant release time, release date and where to watch
The Consultant's release date is set for Friday, February 24, 2023, on Amazon Prime.
Following the release of other Amazon Prime debuts, The Consultant will air at Midnight ET.
This means viewers in the west will receive the debut at 9 pm PT on Thursday, February 23, 2023.
Below, we have translated what the Midnight ET premiere is the equivalent of in your part of the world:
United Kingdom – 5 am GMT
Australia – 2 pm AEST
Brazil – 1 am BRT
Europe – 6 am CEST
India – 9:30 am IST
Japan – 1 pm JST
New Zealand – 4 pm NZS
The series is streaming strictly as an Amazon Prime exclusive, therefore, you will require a subscription to the platform in order to be able to watch it.
The official synopsis reads:
"Follows a relationship between employee and boss, asking how far we will go to get ahead, and to survive."
How many episodes are in The Consultant?
The Consultant is confirmed to have eight episodes within its debut season on the streaming platform.
If you're looking for something to binge over the weekend, you're in luck, because all eight installments will be dropping at the same time on the aforementioned release date.
Each episode has been written by creator, Basgallop, and joining Shakman on the directing front will be Dan Attias, Alexis Ostrander, Charlotte Brändström, and Karyn Kusama.
Our full episode guide allows you to keep track of what episode you are currently on whilst binging the series this weekend.
Meet the cast of The Consultant
As you will have already deduced by now, The Consultant is being led by Christoph Waltz, an esteemed actor known for his roles in Inglourious Basterds, Django Unchained, and the James Bond film, Spectre.
Joining Waltz in the cast is The Stand and Death Note's, Nat Wolff, and The White Lotus', Brittany O'Grady.
Below, we have included the entire cast list for The Consultant tv series:
Christoph Waltz – Regus Patoff
Nat Wolff – Craig
Brittany O'Grady – Elaine
Aimee Carrero – Patti
Sydney Mae Diaz – Raul
Sloane Avery – Rosie
Michael Charles Vaccaro – Iain
Erin Ruth Walker – Amy
Dianne Doan – Ghislane
Tatiana Zappardino – Janelle
Emily Berry – Dana
Henry Rhoades – Tokyo
Ryan Bravo – Eric
Jake Manley – Patrice
Ed Amatrudo – Father Stollen
Gloria John – Mama Sang
Brian Yoon – Sang
Rumur Kristina Knowles – Lois
Tony Vinci – Elaine's Date
Stefanie Estes – Trisha
Juan Carlos Cantu – Frank Florez
Gena Heylock – Milani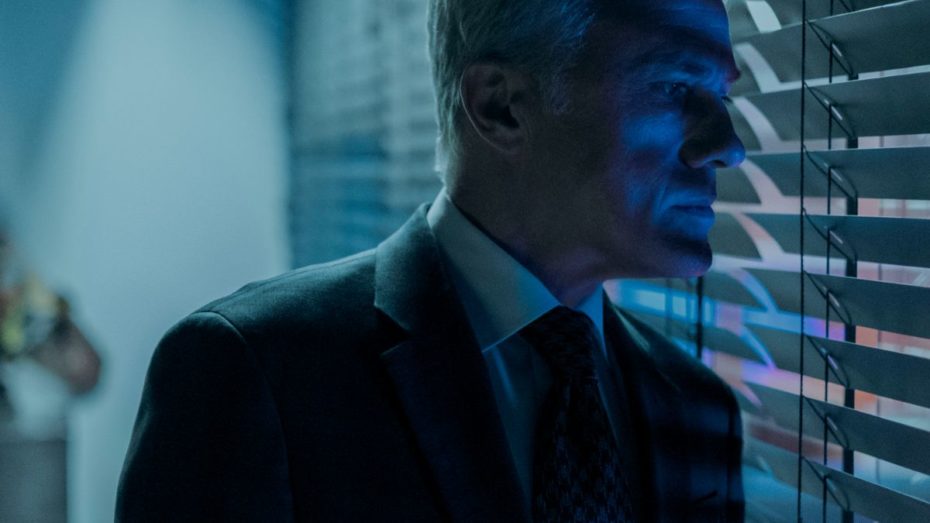 By Jo Craig – [email protected]
Related Topics
Gaming Trailers