There's a theory going around that paints Christoph Waltz's protagonist in a more sinister light and we discuss if The Consultant is actually the Devil and render the ending explained.
The official synopsis for the series reads: "Follows a relationship between employee and boss, asking how far we will go to get ahead, and to survive."
Created by Tony Basgallop for Amazon Prime Video, the dark comedy thriller, The Consultant, follows the ambiguous consultant, Regus Patoff, who begins to aid CompWare's merger before infiltrating himself as the company's leader.
**Warning – Spoilers ahead for The Consultant**
Is The Consultant the devil? Ending explained
Amazon Prime subscribers are keen to believe that Regus Patoff is in fact the Devil, giving the series a more insidious conclusion.
The fact that Patoff is revealed to have bones made out of gold already insists that he is not human and therefore lacks the empathy needed to construct a human – which he is rather devoid of in the company.
Another Easter egg that aids the Devil theory is the fact that the show flashes two pictures of Dante's Inferno – an illustration depicting a soul's journey through Hell within the first part of Italian writer Dante Alighieri's poem, Divine Comedy.
Furthermore, viewers have also compared The Consultant series to the movie, The Devil's Advocate, in which the owner of the firm, played by Al Pacino, is revealed to be the Devil.
After Craig and Elaine survive their ordeal with Patoff, the pair explore opportunities to move up in the company after the truth has been revealed.
The main takeaway from the series was to shine a spotlight on how employees are treated like robots in the workplace and add satire to the fact that higher-ups were pushing to create a completely humanoid workforce.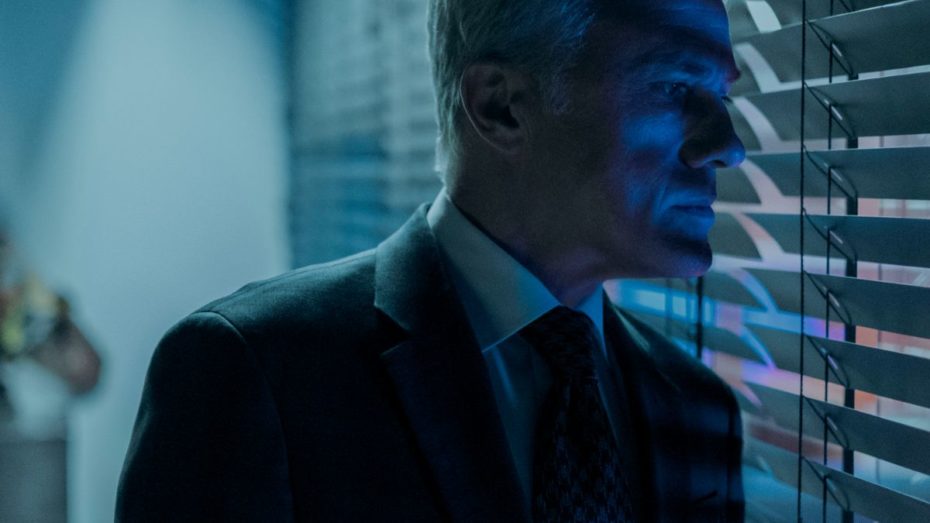 How many episodes are in The Consultant?
The Consultant's episode count is confirmed to have eight episodes within its debut season on the streaming platform.
All eight installments of the series will be released at the same time on the aforementioned release date, meaning you can binge it all in one go.
The first installment of the series will be helmed by WandaVision's, Matt Shakman, who will later be joined by directors Dan Attias, Alexis Ostrander, Charlotte Brändström, and Karyn Kusama.
Our full episode guide offers aid to assist your binge-watch with all of the titles included.
By Jo Craig – [email protected]
The Consultant is now streaming on Amazon Prime.
Related Topics
Gaming Trailers