The K-Pop industry is in an uproar after HYBE Labels' stake takeover at the rival company, SM Entertainment. Amid the corporate battles, the fandom has naturally turned to memes to react to the newsbreak that is bound to change the industry dynamics.
HYBE Labels is home to the biggest boy group, BTS, along with TXT, SEVENTEEN, NewJeans, and more. On the other hand, SM Entertainment is known for establishing a K-Pop legacy with its hugely successful groups – Girls' Generation, SHINee, Red Velvet, EXO, NCT, and Aespa.
As one can imagine, the new chapter has been receiving mixed reactions from fandoms after the two of the biggest rival labels joined hands.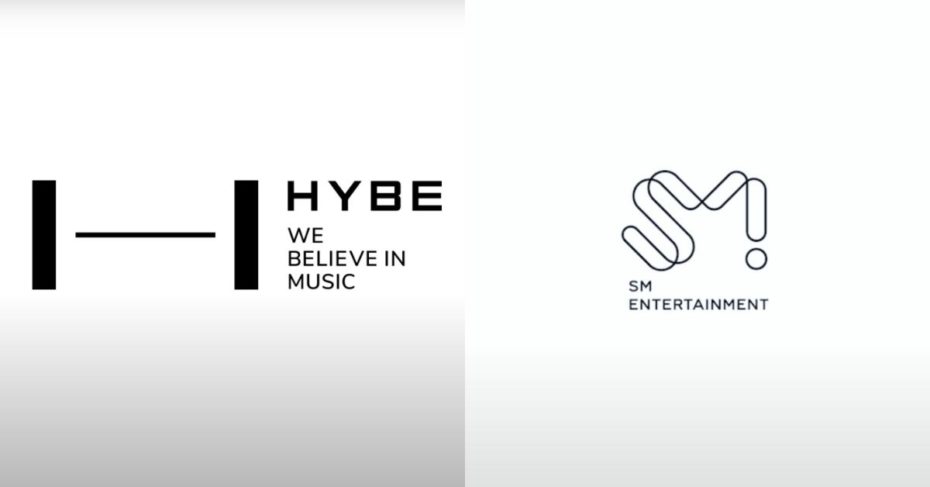 HYBE Labels announces stake takeover at SM Entertainment
On February 22, HYBE Labels' CEO Jiwon Park shared an open letter to SM Entertainment's "fans, artists, employees and shareholders."
The statement read: "HYBE completed the acquisition of a 14.8% stake in SM Entertainment ("SM") held by SM's founder and former Chief Producer Lee Soo-man, and became the single largest shareholder in SM."
The letter further laid out the vision and philosophy for the future in regard to HYBE and SM collaboration.
Since the news emerged, there have been concerns regarding the takeover. SM previously shared their distress in a video, labeling the affiliation a "hostile takeover." The fifteen-minute video detailed how the merger may affect SM's corporate value and share price. It continued with projections of how the "monopoly" could lead to the "decline of K-Pop."
After the acquisition of the shares, Jiwon Park's letter also addressed such concerns.
He wrote: "I am aware of the concerns that fans, artists, employees, and shareholders of SM have, due to rumors and speculations around the company. HYBE fully respects the direction laid out in SM 3.0 growth strategy, as well as the value and vision SM's employees and artists have created."
"I would like to express my regret to SM artists in particular, who may have been troubled by the turn of events. We respect SM's artists as much as we do our artists at HYBE," Park affirms.
Fans react to takeover with memes
Ever since the news broke, the fandom has reacted to the takeover with mixed emotions. While some are visibly concerned, others are looking forward to the new chapter for their K-pop idols.
As a result, a range of reactions has flooded Twitter. We have put together a selection of memes.
A collective emotion:
The inside joke that never gets old:
JYP living the best life:
SEVENTEEN BSS's Fighting has entered the chat:
We are here for idols' interactions:
By Shriya Swami – [email protected]
Related Topics
Gaming Trailers
Trailers Are Currently Unavailable.