K-Drama nation's favorite on-screen pair Park Hyung Sik and Park Bo Young are all set to reprise their Strong Woman Do Bong Soon roles in the spin-off show Strong Woman Kang Nam-soon.
It's a fabulous time to be a K-Drama watcher thanks to their vast offerings – from revenge driven The Glory to thrillers like Squid Game and All Of Us Are Dead. However, for most K-Drama fans, the love for the entertainment category began from early romance-induced shows. From Boys Over Flowers to Descendents Of The Sun, K-Dramas made their way to mainstream thanks to the heart-fluttering effect they left on viewers. Over the last few years, the genre has become quite diverse within itself to serve the tastes of different demographics.
Going back to some of the early shows, Strong Woman Do Bong Soon (2017) still maintains its position as one of the most fan-loved K-Dramas of all time. And now fans can rejoice as the show is getting its very own spin-off.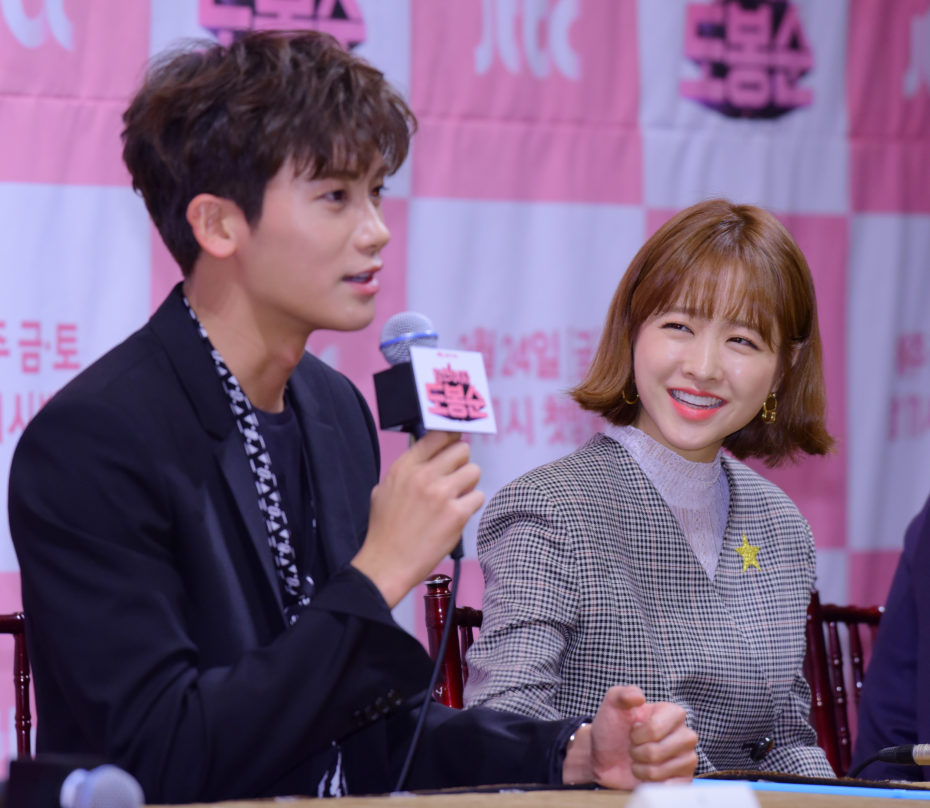 Park Hyung Sik and Park Bo Young to reunite
K-Drama land's favorite on-screen couple Park Hyung Sik and Park Bo Young will return as a married couple in Strong Woman Do Bong Soon upcoming spin-off Strong Woman Kang Nam Soon.
The 2017 K-Drama won hearts with its fantasy-romance trope about a woman with supernatural strength who ends up getting recruited as a bodyguard for a gaming company's CEO after a fateful encounter. From sweet romance to action sequences, the show serves as a full package for an enjoyable watch. Strong Woman Do Bong Soon ended on a heartwarming note as the main leads got their happily ever after. At the end of the show, Do Bong Soon and Ahn Min Hyuk get married and are blessed with twin daughters.
Now six years later, Hyung Sik and Bo Young will reprise their roles for a special appearance in the upcoming K-Drama. The pair has reportedly finished filming their cameo part.
What is Strong Woman Kang Nam-soon about?
The upcoming spin-off will tell the tale of Do Bong Soon's far relative (cousin) Kang Nam Soon who went missing in Mongolia when she was only a child. Now years later she returns to South Korea to find her lost parents.
The K-Drama stars Lee Yoo Mi as Kang Nam Soon, Ong Seong Wu as Kang Hee Shik, Byung Woo Suk as Ryu Shi Oh and Kim Jung Eun as Hwang Geum Joo.
By Shriya Swami – [email protected]
Related Topics
Have something to tell us about this article?
Let us know
Gaming Trailers