Jimin has finally made his much-anticipated solo debut with the EP FACE. The BTS star also dropped a stunning music video for Like Crazy and the dialogue at the beginning has caught fans' attention. Let's take a look at the song's swoon-worthy lyrics, FACE tracklist, and more.
BTS' lead vocalist and main dancer Jimin embarked on his solo pursuit earlier this year when he collaborated with K-Pop icon Taeyang for the track VIBE. Following the star collaboration, Jimin announced the news of his awaited solo work. Earlier this month the singer made his comeback and sent the internet into a frenzy with Set Me Free Pt.2.
Now a week later, Jimin has finally released his solo album, FACE, and Like Crazy's cinematic music video induced with a 90s vibe.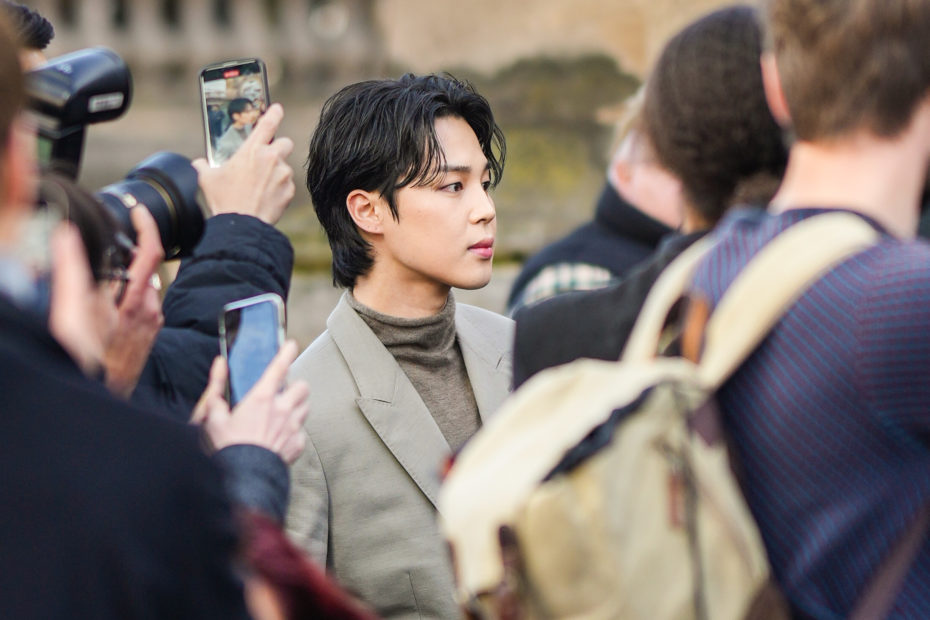 Dialogue in Jimin's Like Crazy
At the beginning of Like Crazy by Jimin, there's a softly whispered exchange between a man and a woman. The dialogue in Like Crazy actually originates from the movie of the same name.
The 2011 film stars Felicity Jones, Jennifer Lawrence, and Anton Yelchin. The film's dialogue that has made its way to Jimin's Like Crazy reads:
"I think we could last forever," a woman says. The man answers, "I'm afraid that everything will disappear." "Just trust me," she then affirms.
Like Crazy lyrics
Jimin is already making fans swoon with the romantic and heart-fluttering lyrics for his latest release Like Crazy.
I'd rather be lost in the lights
I'm outta my mind
Please hold onto the end of this night
Each night you spin me up high
The moon embraces you
Let me have a taste
Give me a good ride
It's gonna be a good night
Forever you and I
FACE album tracklist
The Promise hitmaker explained the deep approach behind his solo work and aptly labeled it as the "Circle of Resonance."
"Face, the reflection of myself in an unfamiliar appearance..Face of facing the deepest part of inner-self. An echo, tremor and small movement to reach you. Waves originated from the deepest invisible inner world, pass through the face on the surface and reach others to resonate while transmitting the inner voice. Wave spreads beautifully, finding its own flow despite wounds and distortions from a smallest scratch. The face of unwavering effort despite repeated falls and pain."
The album FACE has arrived packed with six songs:
Face-off
Interlude : Dive
Like Crazy
Alone
Set Me Free Pt.2
Like Crazy (English Version)
By Shriya Swami – [email protected]
Related Topics
Have something to tell us about this article?
Let us know
Gaming Trailers
Trailers Are Currently Unavailable.