During the aftermath of any big character death, fan theories are always on hand to disprove their downfall, but one theory from The Mandalorian fan base claims Moff Gideon is not really dead – and it's pretty convincing. We also introduce you to who plays Moff Gideon and supply a brief recap of the season 3 finale.
We previously discussed what Din Djarin's last name was after the season 3 finale raised some confusion over Mando's given name to Grogu.
Created by Jon Favreau for Disney Plus and starring Pascal as the titular bounty hunter, The Mandalorian follows Din Djarin who is hired to track down a child known as Grogu – more commonly Baby Yoda – but ends up doing everything he can to protect him from Imperial forces.
**Warning – Spoilers ahead for The Mandalorian**
The Mandalorian season 3 finale recap
After Moff Gideon and his forces ambush Bo-Katan and the other Mandalorians, the new and improved Dark Trooper enters into a melee with Bo-Katan.
Bo-Katan is eventually bested by Moff destroying the Darksaber, but her life is spared when Mando and Grogu join the fight.
Now a 3 versus 1 battle, Moff Gideon is quickly outnumbered but his death only occurs when the ship Axe Woves was driving into the Great Forge hits.
Most of the forge is quickly engulfed in flames, sending Moff into a burning inferno never to be seen again.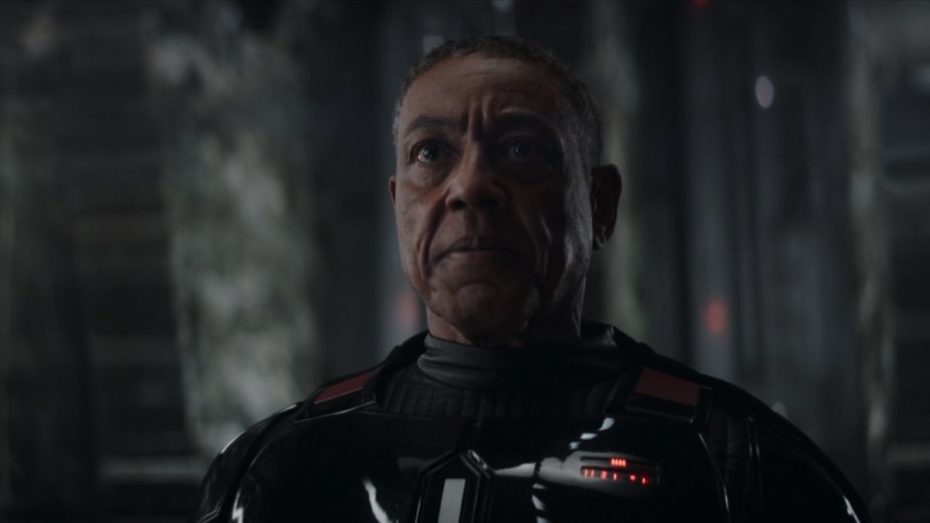 Is Moff Gideon really dead?
A popular fan theory has surfaced within The Mandalorian community claiming that the real Moff Gideon is not dead.
Throughout seasons 1 and 2 of the Disney Plus series, Moff has sported a neat mustache for the duration. However, his appearance in season 3 showed the villain without a mustache.
This would normally not be anything noteworthy if it weren't for the confirmed abundance of Moff Gideon clones.
We saw a room full of clones briefly in Chapter 23, but during the season 3 finale, it was confirmed that Moff had indeed been cloning himself.
Before the clones could come to life, however, Mando made sure they were all destroyed in the Great Forge.
But what if the Moff Gideon shown in the Dark Trooper suit in season 3, the one that got killed in the fire, was a clone all along?
Many believe the mustache is significant in this theory, claiming all of the Moff Gideon clones we saw did not have a mustache.
This suggests that the real Moff Gideon is still out there somewhere, and it would make sense for him to get one of his clones to do his dirty work during the ambush.
There's also the possibility that Moff had to shave his mustache off during the cloning process, but we'll have to wait until season 4 in order to get answers.
Who plays Moff Gideon?
Moff Gideon is played by veteran actor, Giancarlo Esposito, who has donned the villain's mantle for three seasons of The Mandalorian.
Esposito began his credited career way back in 1953 within the TV series The Guiding Light as a child star.
Adulthood brought Esposito recurring roles in Bakersfield P.D., Homicide: Life on the Street and South Beach.
It wasn't until 2009 when the actor hit the mainstream spotlight in Breaking Bad, playing villain Gus Fring.
Post-Breaking Bad, Esposito starred in The Maze Runner franchise, Westworld, The Boys, and the recent Netflix series, Kaleidoscope.
The actor has also done a lot of voice work for DC, voicing Ra's al Ghul in Son of Batman and Black Spider in Batman: Assault on Arkham.
Furthermore, Esposito also starred as the main antagonist of the video game, Far Cry 6, playing Anton Castillo.
The Mandalorian season 4
Previously confirmed to BFM TV (via Variety), Jon Favreau revealed that season 4 had already been written, even though Disney has still to confirm the show's continuation into a fourth run on the streaming service.
"Season 4, yeah I've written it already," Favreau said. "We have to know where we're going to tell a fully formed story. We had mapped it out, Dave [Filoni] and I, and slowly you start to write each episode. I was writing it during post-production. All of it has to feel like a continuation and one full story."
Following the show's previous release pattern, fans can expect season 4 of The Mandalorian to air around late 2024.
Seasons 1 and 2 had one year between them and then there was a three-year gap between seasons 2 and 3 because of the pandemic.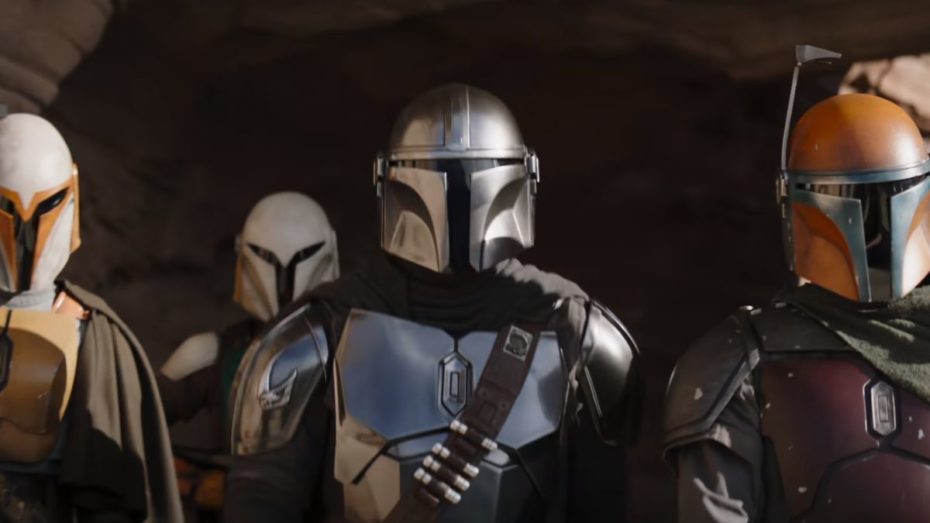 By Jo Craig – [email protected]
The Mandalorian season 3 is now streaming on Disney Plus.
Related Topics
Have something to tell us about this article?
Let us know
Gaming Trailers