Star Wars fans were preparing to disown The Armorer during the season 3 finale of The Mandalorian if she turned out to be the spy, but instead, we were delivered a shocking twist regarding the Mandalorians' most precious relic. We confirm if the Darksaber was destroyed, reveal if the weapon is made of Beskar, and provide a Chapter 24 recap.
The season 3 finale left many unanswered questions, including who the spies were previously raised in the penultimate episode.
Created by Jon Favreau for Disney Plus and starring Pascal as the titular bounty hunter, The Mandalorian follows Din Djarin who is hired to track down a child known as Grogu – more commonly Baby Yoda – but ends up doing everything he can to protect him from Imperial forces.
**Warning – Spoilers ahead for The Mandalorian**
The Mandalorian Chapter 24 recap
During the heat of battle, Bo-Katan drew the Darksaber whilst battling Moff Gideon in his Dark Trooper suit.
Having bested the new leader, Moff then crushes the Darksaber in Bo-Katan's hand, which gives the Mandalorian a painful shock.
After Mando and Grogu walk in to save the day, the ship that Axe Woves used to target the Great Forge finally hits and everything gets taken into a burning inferno – Moff included.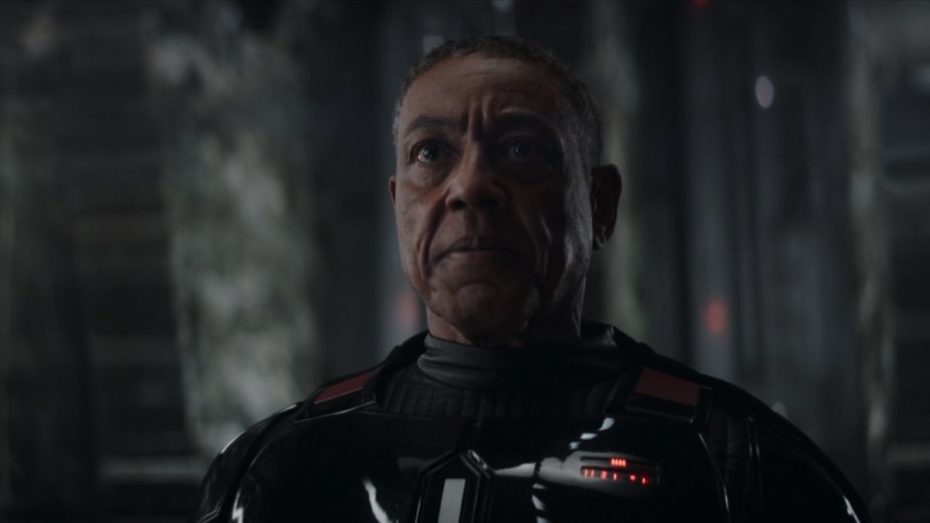 Is the Darksaber destroyed?
Yes, it would appear as if the Darksaber has been destroyed beyond repair and it's a surprising twist that left many Star Wars fans speechless.
Many lightsabers have been mended or reforged in the past, but since the Darksaber was a one-of-a-kind relic of Mandalorian culture, it seems irreplaceable and impossible to find in the remains of the Great Forge.
The past few seasons of The Mandalorian put great significance on the Darksaber, therefore, it came as a shock to most when the weapon was swiftly destroyed.
Is the Darksaber made of Beskar?
Yes, the Darksaber was made out of Beskar, including the pommel, hand guard, and blade emitter.
Since we know that Beskar can withstand the heat from blasters and lightsabers, it suggests that the weapon is somewhat fireproof, raising mystery around whether the blade actually survived the fire.
Even if it did survive the fire, however, the blade was essentially crushed beyond use, but there's always a chance its remains could be found and somewhat repaired.
By Jo Craig – [email protected]
The Mandalorian season 3 is now streaming on Disney Plus.
Related Topics
Have something to tell us about this article?
Let us know
Gaming Trailers