The Mandalorian Chapter 20 not only introduced Jedi Kelleran Beq, but it also reunited Ahmed Best with the franchise and we explain how the actor and character connect to the kids' game show, Star Wars: Jedi Temple Challenge.
Fans of Mando actor, Pedro Pascal, have collectively agreed that he should be awarded Dad of the year, after shepherding Grogu in season 3 and appearing as protector to Ellie, Joel, in HBO's The Last of Us.
Created by Jon Favreau for Disney Plus and starring Pascal as the titular bounty hunter, The Mandalorian follows Din Djarin who is hired to track down a child known as Grogu – more commonly Baby Yoda – but ends up doing everything he can to protect him from Imperial forces.
**Warning – Spoilers ahead for The Mandalorian season 3**
Who is Kelleran Beq from The Mandalorian Chapter 20?
Chapter 20 finally revealed who saved Grogu from Order 66 and it turned out to be Jedi Master, Kelleran Beq.
Kelleran's backstory revealed him to be a skilled fighter and trainer of Padawans onboard the Athylia, and actor, Ahmed Best, described his character to StarWars.com:
"I think what's the most important about the representation of someone like Kelleran Beq as far as being a person of color and the leader of this Temple – kind of like the Dean of Jedi – is it breaks down what's possible. It breaks down what you can do, and creates just a brand new world of possibilities out there."
Rocking a purple lightsaber – a color previously wielded by Samuel L. Jackson's Jedi, Mace Windu – Kelleran also worked with ally droids AD-3 and LX-R5.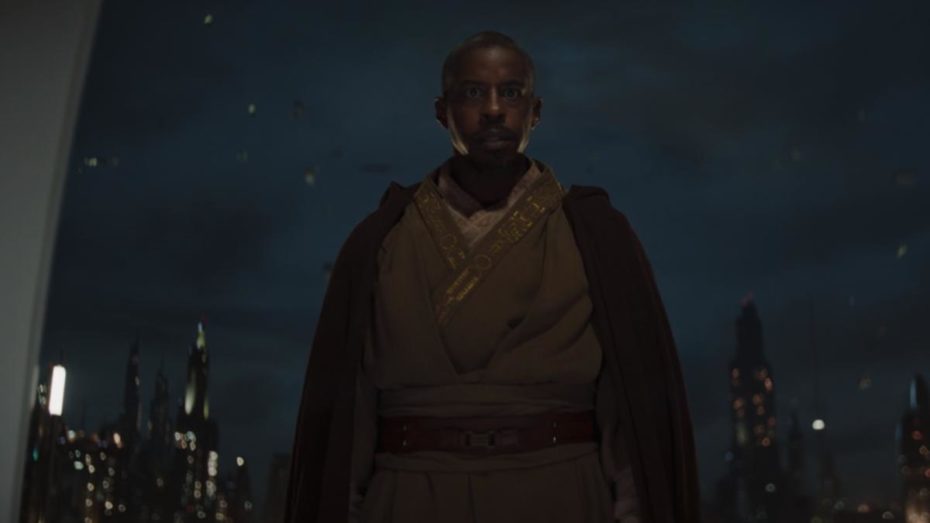 Meet Ahmed Best from Jar Jar Binks fame and Star Wars: Jedi Temple Challenge
Ahmed Best is famed for providing the motion capture and voice of Jar Jar Binks from the prequel Star Wars films, debuting in Star Wars: Episode I – The Phantom Menace.
Best continued to voice the character in Lego Star Wars, video games, and Star Wars: The Clone Wars series – his last performance as the character.
The actor then returned to the franchise in 2020 as the host of the children's game show, Star Wars: Jedi Temple Challenge – where he debuted as Jedi Kelleran.
Standing as the first Star Wars-themed game show, Jedi Temple Challenge served contestants with memory games while teaching them valuable lessons from the Jedi along the way.
In the same interview with StarWars.com, Best spoke about giving something back to the younger Star Wars fans:
"It's always been kids who have been my favorite Star Wars fans, and to be able to give back to kids is something special."
The Mandalorian episode count and release schedule
The Mandalorian season 3 is confirmed to have eight episodes, following the episode count of its previous two seasons.
Season 3 will follow the pattern of most Disney Plus shows and release weekly, in this case, every Wednesday.
Each installment typically lasts between 30-50 minutes in length and the release schedule confirms the season 3 finale will take place on Wednesday, April 19, 2023.
Season 3's full release schedule reveals when you can catch every new episode of The Mandalorian until the finale.
By Jo Craig – [email protected]
The Mandalorian season 3 is now streaming on Disney Plus.
Related Topics
Gaming Trailers