After it was revealed who saved Grogu from Order 66, fans were left a little puzzled, and we confirm if Mace Windu is in The Mandalorian and explain how Kelleran Beq is involved.
Star Wars fans are praising Chapter 20 as a return to form after last week's separation anxiety from Mando and Grogu.
Created by Jon Favreau for Disney Plus and starring Pascal as the titular bounty hunter, The Mandalorian follows Din Djarin who is hired to track down a child known as Grogu – more commonly Baby Yoda – but ends up doing everything he can to protect him from Imperial forces.
*Warning – Spoilers ahead for The Mandalorian**
Is Mace Windu in The Mandalorian? Who is Kelleran Beq?
No, Mace Windu is not in The Mandalorian as it seems fans are confusing the character's return with the arrival of Jedi Master, Kelleran Beq.
In Chapter 20, actor Ahmed Best – Jar Jar Binks' actor – returned to the franchise to play the Jedi, whom he previously played in the kids' game show, Jedi Temple Challenge.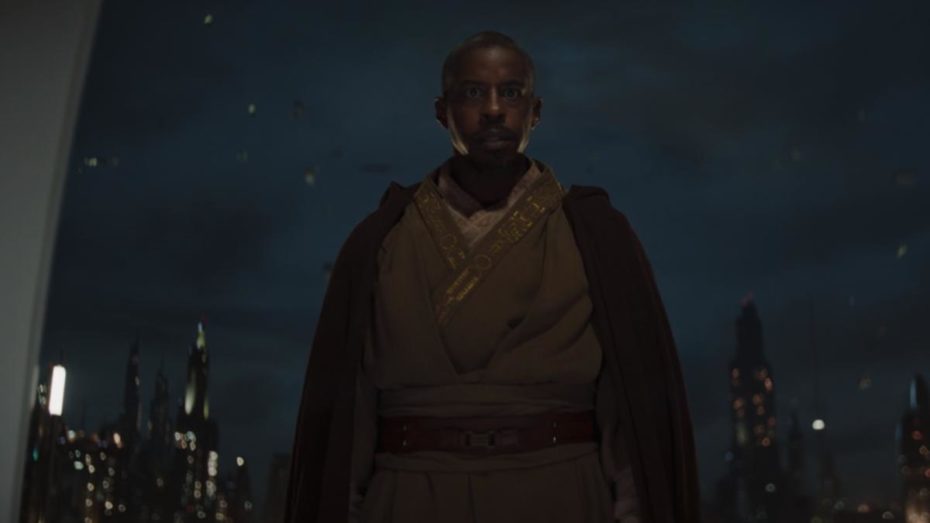 Kelleran was revealed to be the one who saved Grogu from Order 66, but since the Jedi is known for wielding a purple lightsaber in the past, fans confused him for Mace Windu – who also used a purple lightsaber.
Since Lucasfilm anticipated this confusion, they likely deliberately changed Kelleran's lightsaber to green in The Mandalorian.
Samuel L. Jackson on returning in The Mandalorian
Back in March 2022, Samuel L. Jackson was interviewed by Josh Horowitz for the Happy Sad Confused podcast and shared his thoughts about a return for Mace Windu.
Touching on the number of returning characters in Star Wars of late, Jackson stated: "There's a huge history of people with one hand returning in Star Wars." – referring to the character's death in Revenge of the Sith.
Jackson even mentioned the possibility of his return to The Mandalorian director, Bryce Dallas Howards, saying: "Do you think maybe you could hook a brother up? I'll learn the lightsaber left-handed!" 
The Mandalorian episode count and release schedule
The Mandalorian season 3 is confirmed to have eight episodes, following the episode count of its previous two seasons.
Season 3 will follow the pattern of most Disney Plus shows and release weekly, in this case, every Wednesday.
Each installment typically lasts between 30-50 minutes in length and the release schedule confirms the season 3 finale will take place on Wednesday, April 19, 2023.
Season 3's full release schedule reveals when you can catch every new episode of The Mandalorian until the finale.
By Jo Craig – [email protected]
The Mandalorian season 3 is now streaming on Disney Plus.
Related Topics
Have something to tell us about this article?
Let us know
Gaming Trailers