Star Wars fans have been divided over their opinion on season 3 as a whole, but this week's Chapter 23 may have won everyone over. We introduce you to Charles Parnell, The Mandalorian's survivor captain, and discuss the cast of season 3 episode 7.
This harrowing penultimate episode also returned the elite Praetorian Guards from The Last Jedi fame, during the episode's emotional beat.
Created by Jon Favreau for Disney Plus and starring Pascal as the titular bounty hunter, The Mandalorian follows Din Djarin who is hired to track down a child known as Grogu – more commonly Baby Yoda – but ends up doing everything he can to protect him from Imperial forces.
Meet Charles Parnell
American actor, Charles Parnell, began his credited acting career back in the early 2000s, offering small roles in Sex and the City, Without a Trace, and Third Watch.
Parnell's first consistent role was playing Derek Frye on All My Children, alongside a lengthy role in The Venture Bros. and The Last Ship both of which came later in his career.
The actor has also starred in movies Transformers: Age of Extinction, Top Gun: Maverick, and Spiderhead.
In addition to live-action acting, Parnell has also graced a number of video game projects as a voice actor, including his role as Masai in 2005's The Warriors, Legion in 2007's Manhunt 2, and Nick Fury in 2020's Marvel's Avengers.
You can also catch Parnell in some of his upcoming roles, which include an unknown part in Mission: Impossible – Dead Reckoning Part One and Part Two.
The Mandalorian season 3 episode 7 cast
Chapter 23 saw the usual suspects in full force but the return of Giancarlo Esposito as the antagonist, Moff Gideon, was long overdue.
New additions include Brian Gleeson and Xander Berkely alongside director, Taika Waititi, returning for a small spot as the droid, IG-12.
Additionally, Jonny Coyne, Marco Khan, Jodi Long, and more joined the cast to play the string of Warlords.
Below is the full cast from The Mandalorian season 3 episode 7:
Pedro Pascal – Din Djarin/The Mandalorian
Katee Sackhoff – Bo-Katan Kryze
Simon Kassianides – Axe Woves
Mercedes Varnado – Koska Reeves
Carl Weathers – Greek Karga
Emily Swallow – The Armorer
Giancarlo Esposito – Moff Gideon
Katy O'Brian – Elia Kane
Xander Berkely – Gilas Pellaeon
Brian Gleeson – Brendol Hux
Charles Parnell – Survivor Captain
Charles Baker – Survivor Scout
Taika Waititi – IG-12
Shirley Henderson – Anzellan Crew
Parvesh Cheena – Nevarro Copper Droid
Wesley Kimmel – Ragnar
The Mandalorian episode count and release schedule
The Mandalorian season 3 is confirmed to have eight episodes, following the episode count of its previous two seasons.
Season 3 will follow the pattern of most Disney Plus shows and release weekly, with new episodes airing on a Wednesday.
Each episode lasts between 30-50 minutes and the season 3 finale is confirmed to take place on Wednesday, April 19, 2023.
Season 3's full release schedule reveals when you can catch every new episode of The Mandalorian until the finale.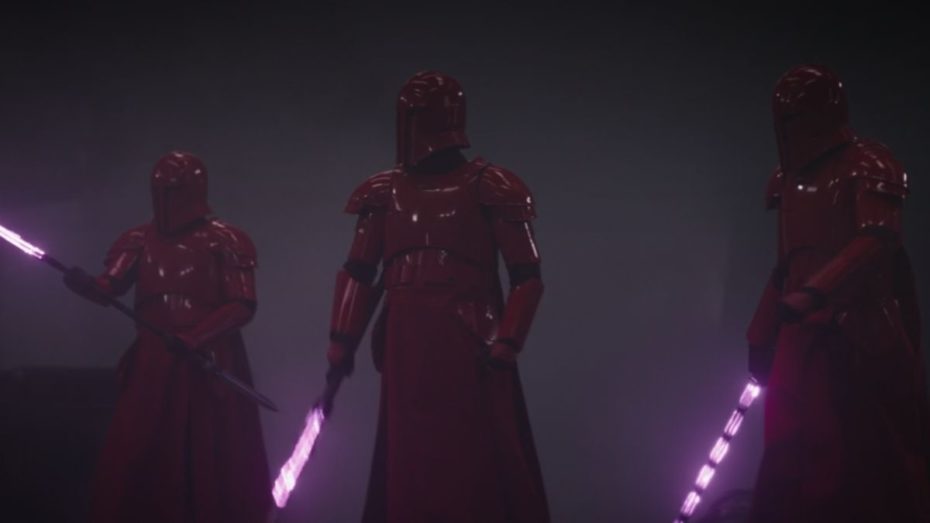 By Jo Craig – [email protected]
The Mandalorian season 3 is now streaming on Disney Plus.
Related Topics
Gaming Trailers