There were plenty of cameos to spot in The Mandalorian this week, but some guest appearances went unseen. We reveal who Seth Gabel, Bryce Dallas Howard's husband, plays in Chapter 22 and we discuss the cast of season 3 episode 6.
Star Wars fans were rather taken aback when singer Lizzo served a surprising cameo in Chapter 22, but her guest role comes down to being a super fan of the show.
Created by Jon Favreau for Disney Plus and starring Pascal as the titular bounty hunter, The Mandalorian follows Din Djarin who is hired to track down a child known as Grogu – more commonly Baby Yoda – but ends up doing everything he can to protect him from Imperial forces.
Who does Seth Gabel play in The Mandalorian Chapter 22?
Seth Gabel voices the Bartender Droid seen behind the bar of The Resistor – a local bar for droids – and the actor is the husband of the episode's director, Bryce Dallas Howard, in real life. 
The bartender is interrogated by Din Djarin and Bo-Katan after they found a spark tag on a faulty droid labeling the bar.
In their investigation, the Mandalorians are told by the bartender that the malfunctioning droids all consumed the same batch of Nepenthe, which then leads them back to the tampering Commissioner Helgait.
Seth Gabel and Bryce Dallas Howard married in 2006
Howard met Gabel during their time at New York University, where the couple ended up dating for around five years.
The couple then married in June 2006 and they had their first child together in 2007, shortly after their wedding.
Howard and Gabel now have two children together, Theodore and Beatrice, and the family currently reside in upstate New York. 
MORE STAR WARS: The Mandalorian fans mistake new Jedi Kelleran Beq for Samuel L. Jackson's Mace Windu
Meet The Mandalorian season 3 episode 6 cast
Joining Seth Gabel on the cameo front in season 3 episode 6 was A-list actor, Jack Black, who played Captain Bombardier in his Star Wars debut.
Other cameos included Back to the Future's Christopher Lloyd and Harry Holland – Tom Holland's younger brother.
Below, we have included the full cast list for Guns for Hire:
Pedro Pascal – Din Djarin/The Mandalorian
Katee Sackhoff – Bo-Katan Kryze
Christine Adams – Quarren Captain
Harry Holland – Mon Calamari Nobleman
Simon Kassianides – Axe Woves
Mercesdes Varnado – Koska Reeves
Dale Dickey – Saifir
Matthew Wood – B-1 Series Droid Foreman
Seth Gabel – Bartender Droid
Jen Kober – Lab Tech
The Mandalorian episode count and release schedule
The Mandalorian season 3 is confirmed to have eight episodes, following the episode count of its previous two seasons.
Season 3 will follow the pattern of most Disney Plus shows and release weekly, with new episodes airing on a Wednesday.
Each episode lasts between 30-50 minutes and the season 3 finale is confirmed to take place on Wednesday, April 19, 2023.
Season 3's full release schedule reveals when you can catch every new episode of The Mandalorian until the finale.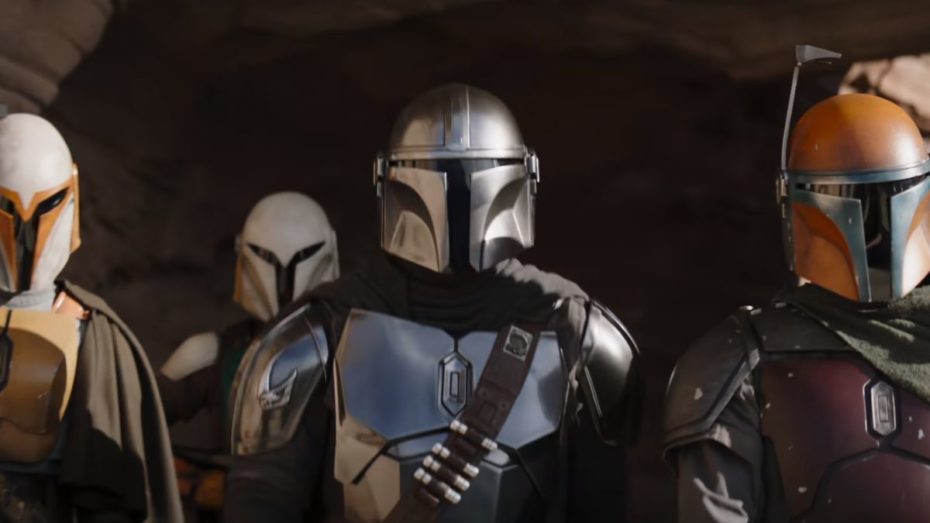 By Jo Craig – [email protected]
The Mandalorian season 3 is now streaming on Disney Plus.
Related Topics
Have something to tell us about this article?
Let us know
Gaming Trailers