Star Wars fans were surprised to see Mando and Bo-Katan investigate a droid problem on Plazar-15, which was dubbed cameo city due to all the guest stars. We reveal who Harry Holland plays in The Mandalorian Chapter 22.
Executive producer, Dave Filoni, also had a small, blink-and-you'll-miss-it cameo in last week's episode, when he returned as Trapper Wolf.
Created by Jon Favreau for Disney Plus and starring Pascal as the titular bounty hunter, The Mandalorian follows Din Djarin who is hired to track down a child known as Grogu – more commonly Baby Yoda – but ends up doing everything he can to protect him from Imperial forces.
Who does Harry Holland play in The Mandalorian Chapter 22?
Harry Holland's cameo occurs in the opening sequence of Chapter 22 and he is the voice of the Mon Calamari Nobleman.
In the first scene, we see the Quarren Captain's ship being targeted by a group of Mandalorians who are looking to fulfill a bounty.
They're after the Mon Calamari Nobleman and are tasked with returning him home, despite the fact that he has run away to be with his new lover – the captain.
Even though the captain declared their love a childish fling, she admits she will always love him and tells him to be strong as the Mandalorians escort him off the ship.
The Mandalorian Chapter 22 guest stars
Normally, in the case of Marvel or DC movies, the cameos are spoiled prior to the project's release. However, many Star Wars fans did not see the influx of guest stars in this episode of The Mandalorian.
Following Harry Holland's cameo alongside Christine Adams' (Black Lightning, Castlevania) portrayal of the captain, Mando and Bo-Katan soon meet up with The Dutchess of Plazir-15 and Captain Bombardier, played by singer Lizzo and Jack Black.
We then meet Head of Security Commissioner Helgait, played by Back to the Future star, Christopher Lloyd, who becomes a crucial part of the investigation into hostile droids.
Comedian Jen Kober also appears in one scene as a lab tech, while Mando and Bo-Katan investigate traces of a suspicious substance in one of the fallen droids.
Lastly, husband to Bryce Dallas Howard – this episode's director – Seth Gabel, voices the bartender droid in The Resister bar. 
The Mandalorian episode count and release schedule
The Mandalorian season 3 is confirmed to have eight episodes, following the episode count of its previous two seasons.
Season 3 will follow the pattern of most Disney Plus shows and release weekly, with new episodes airing on a Wednesday.
Each episode lasts between 30-50 minutes and the season 3 finale is confirmed to take place on Wednesday, April 19, 2023.
Season 3's full release schedule reveals when you can catch every new episode of The Mandalorian until the finale.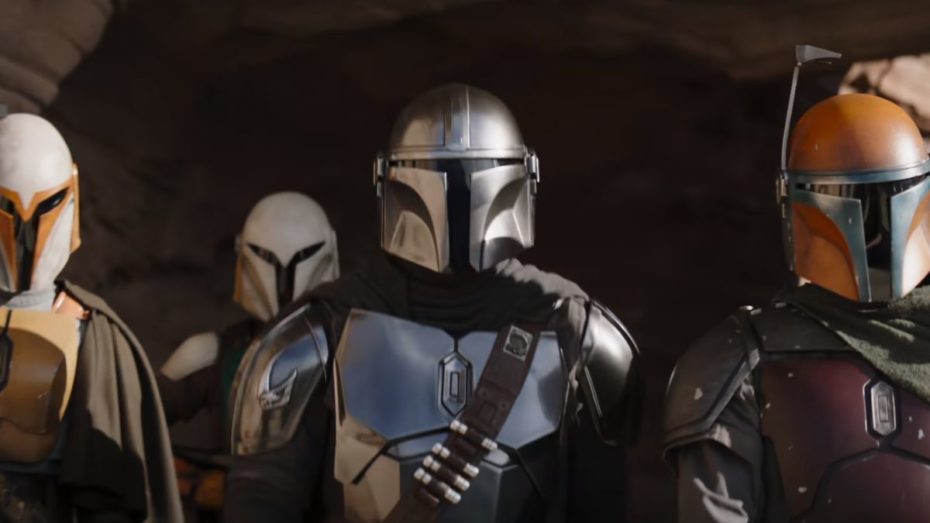 By Jo Craig – [email protected]
The Mandalorian season 3 is now streaming on Disney Plus.
Related Topics
Gaming Trailers